About immommylaura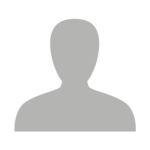 I'm a single, California Earth Resident and Mom, who has witnessed an object propelling across the skies of Orange County, Caifornia on Aug. 18th @10:55 PM. 8 members of my family saw this event and I am in search for answers! RED ALERT!! SOME ONE NEEDS TO LISTEN!!
I HAVE PHOTO's to prove it (although NOT with zoom lenses).
MY CONCERN: NO ONE is INTERESTED!!!
I contacted our local Police station, I have contacted our local observatory, I have placed a call and left a message to Nasa, With NO AVAIL!!! Not even ONE RETURN PHONE CALL!
Since our sighting, I have been searching the web to find answers.
I have stumbled on to this web site.waiting to see if any one else, has seen OR reported this once in a lifetime event.
PLEASE FEEL FREE TO CONTACT ME @ [email protected]
I am ASHAMED by the LACK OF INTEREST from Our authorities!!!
sincerely, Laura
California
Mon, 29 Aug 2011 11:47 CDT
Contact Us
Support
SOTT.NET
E-mails sent to Sott.net become the property of Quantum Future Group, Inc and may be published without notice.
Reader comments do not necessarily reflect the views of the volunteers, editors, and directors of SOTT.net or the Quantum Future Group.
Remember, we need your help to collect information on what is going on in your part of the world! Send your article suggestions to:
Some icons appearing on this site were created by: Afterglow, Aha-Soft, AntialiasFactory, artdesigner.lv, Artura, DailyOverview, Dellustrations, Everaldo, GraphicsFuel, IconDrawer, IconFactory, Iconka, IconShock, Icons-Land, i-love-icons, KDE-look.org, Klukeart, Mayosoft, mugenb16, NicolasMollet, PetshopBoxStudio, VisualPharm, VistaICO, wbeiruti, WebIconset, YellowIcon
---
Original content © 2002-2015 by Sott.net/Signs of the Times. See: Fair Use Notice