About keit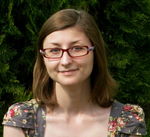 Name: Zoya Klebanova

Zoya Klebanova joined SOTT in 2007 as contributing editor while living in Israel for 20 years, and after waking up to her country's destructive and psychopathic nature. Her deep understanding of Israel's pathology provides her with unique perspective regarding world events. Zoya worked in wide variety of computer oriented jobs, and has background in research and investigation. She currently resides in Belarus and attends University studying veterinary medicine. Her research interests include health, politics, spirituality, high-strangeness, and all areas of science.
Contact Us
Support
SOTT.NET
E-mails sent to Sott.net become the property of Quantum Future Group, Inc and may be published without notice.
Reader comments do not necessarily reflect the views of the volunteers, editors, and directors of SOTT.net or the Quantum Future Group.
Remember, we need your help to collect information on what is going on in your part of the world! Send your article suggestions to:
Some icons appearing on this site were created by: Afterglow, Aha-Soft, AntialiasFactory, artdesigner.lv, Artura, DailyOverview, Dellustrations, Everaldo, GraphicsFuel, IconDrawer, IconFactory, Iconka, IconShock, Icons-Land, i-love-icons, KDE-look.org, Klukeart, Mayosoft, mugenb16, NicolasMollet, PetshopBoxStudio, VisualPharm, VistaICO, wbeiruti, WebIconset, YellowIcon
---
Original content © 2002-2015 by Sott.net/Signs of the Times. See: Fair Use Notice