About learning2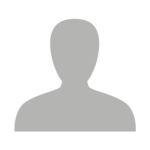 Just disgusted. I bought into all the s*&$. I really started learning more after getting FreeSpeech TV and Link TV and watching Al Jazeera and Democracy Now. Since becoming really poor, I only have the internet for my education. I was referred here by LegitGov.Com which is great, as is, Sott.Net.
Other excellent sites:
MaxKeiser.Com
ZeroHedge.Com
KingWorldNews.Com
BoomBustBlog.Com
Can anyone tell me where Walden Two is?
Contact Us
Support
SOTT.NET
E-mails sent to Sott.net become the property of Quantum Future Group, Inc and may be published without notice.
Reader comments do not necessarily reflect the views of the volunteers, editors, and directors of SOTT.net or the Quantum Future Group.
Remember, we need your help to collect information on what is going on in your part of the world! Send your article suggestions to:
Some icons appearing on this site were created by: Afterglow, Aha-Soft, AntialiasFactory, artdesigner.lv, Artura, DailyOverview, Dellustrations, Everaldo, GraphicsFuel, IconDrawer, IconFactory, Iconka, IconShock, Icons-Land, i-love-icons, KDE-look.org, Klukeart, Mayosoft, mugenb16, NicolasMollet, PetshopBoxStudio, VisualPharm, VistaICO, wbeiruti, WebIconset, YellowIcon
---
Original content © 2002-2015 by Sott.net/Signs of the Times. See: Fair Use Notice