About introspect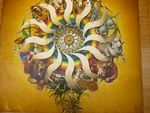 46,married,adament in telling it like it is since I was a little girl which has gotten me in some serious strife over the years.Diplomacy and tact goes out the window when lies and injustice is being forced on me.When I came across your website of the wave series I could not stop reading and researching(just to be sure,hee hee)and have been with your site for many months.Your work is welcomed and appreciated immeasurably. Please continue no matter what the challenges - it can only come to good.TRULY appreciate your hard work and dedication.Thank you!!!
Contact Us
Support
SOTT.NET
E-mails sent to Sott.net become the property of Quantum Future Group, Inc and may be published without notice.
Reader comments do not necessarily reflect the views of the volunteers, editors, and directors of SOTT.net or the Quantum Future Group.
Remember, we need your help to collect information on what is going on in your part of the world! Send your article suggestions to:
Some icons appearing on this site were created by: Afterglow, Aha-Soft, AntialiasFactory, artdesigner.lv, Artura, DailyOverview, Dellustrations, Everaldo, GraphicsFuel, IconDrawer, IconFactory, Iconka, IconShock, Icons-Land, i-love-icons, KDE-look.org, Klukeart, Mayosoft, mugenb16, NicolasMollet, PetshopBoxStudio, VisualPharm, VistaICO, wbeiruti, WebIconset, YellowIcon
---
Original content © 2002-2015 by Sott.net/Signs of the Times. See: Fair Use Notice