About dugdeep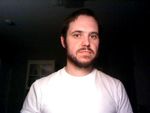 Name: Doug DiPasquale

Doug DiPasquale is a Holistic Nutritionist, Paleo enthusiast and health journalist living in Toronto, Canada. He's a regular contributor for SOTT.net, Dot Connector Magazine, the Huffington Post Canada, The Food Network Canada and has contributed to many other blogs and online publications. He's passionate about the food we eat, exposing the lies and faulty thinking of the "food police" and informing the public about how to eat real food, ie. replacing that wheatgrass shot with bacon.
Contact Us
Support
SOTT.NET
E-mails sent to Sott.net become the property of Quantum Future Group, Inc and may be published without notice.
Reader comments do not necessarily reflect the views of the volunteers, editors, and directors of SOTT.net or the Quantum Future Group.
Remember, we need your help to collect information on what is going on in your part of the world! Send your article suggestions to:
Some icons appearing on this site were created by: Afterglow, Aha-Soft, AntialiasFactory, artdesigner.lv, Artura, DailyOverview, Dellustrations, Everaldo, GraphicsFuel, IconDrawer, IconFactory, Iconka, IconShock, Icons-Land, i-love-icons, KDE-look.org, Klukeart, Mayosoft, mugenb16, NicolasMollet, PetshopBoxStudio, VisualPharm, VistaICO, wbeiruti, WebIconset, YellowIcon
---
Original content © 2002-2015 by Sott.net/Signs of the Times. See: Fair Use Notice