About FreelanceThinker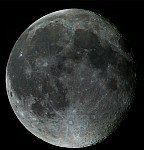 Name: Breton Smythe

--Trying to think for myself after realizing I have been deliberately lied to for most of my life.
--It is a lot of work to connect the dots given our disinformation news media.
--I think we need to help each other to find the truth, wherever it may lead.
--I hope we can treat each other with respect when we make this journey for the truth. Not any one of has has all the answers nor can see the whole truth. We need to network.
--Let us have patience with those still believing in a lie that we used to believe in ourselves.
[Breton, Male, living in Europe]
Contact Us
Support
SOTT.NET
E-mails sent to Sott.net become the property of Quantum Future Group, Inc and may be published without notice.
Reader comments do not necessarily reflect the views of the volunteers, editors, and directors of SOTT.net or the Quantum Future Group.
Remember, we need your help to collect information on what is going on in your part of the world! Send your article suggestions to:
Some icons appearing on this site were created by: Afterglow, Aha-Soft, AntialiasFactory, artdesigner.lv, Artura, DailyOverview, Dellustrations, Everaldo, GraphicsFuel, IconDrawer, IconFactory, Iconka, IconShock, Icons-Land, i-love-icons, KDE-look.org, Klukeart, Mayosoft, mugenb16, NicolasMollet, PetshopBoxStudio, VisualPharm, VistaICO, wbeiruti, WebIconset, YellowIcon
---
Original content © 2002-2015 by Sott.net/Signs of the Times. See: Fair Use Notice