About farang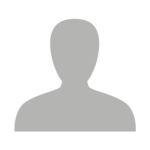 Hafa Adai,
Born: Cheverly, Md. Raised: Arlington, Va., Chicago, Ill., Arlington, Va., South San Francisco, Ca., Los Altos, Ca.
Factory worker, Boilermaker, Welder, fabricator, High School vocational arts instructor.
Lived and worked (civilian contractor) in Japan, Okinawa, Republic of Korea, Texas and Guahan.
Self-employed. Two sons: 26 & 21. Lives/business in Guahan, USA, and resides in Chiangmai, Thailand.
Contact Us
Support
SOTT.NET
E-mails sent to Sott.net become the property of Quantum Future Group, Inc and may be published without notice.
Reader comments do not necessarily reflect the views of the volunteers, editors, and directors of SOTT.net or the Quantum Future Group.
Remember, we need your help to collect information on what is going on in your part of the world! Send your article suggestions to:
Some icons appearing on this site were created by: Afterglow, Aha-Soft, AntialiasFactory, artdesigner.lv, Artura, DailyOverview, Dellustrations, Everaldo, GraphicsFuel, IconDrawer, IconFactory, Iconka, IconShock, Icons-Land, i-love-icons, KDE-look.org, Klukeart, Mayosoft, mugenb16, NicolasMollet, PetshopBoxStudio, VisualPharm, VistaICO, wbeiruti, WebIconset, YellowIcon
---
Original content © 2002-2015 by Sott.net/Signs of the Times. See: Fair Use Notice