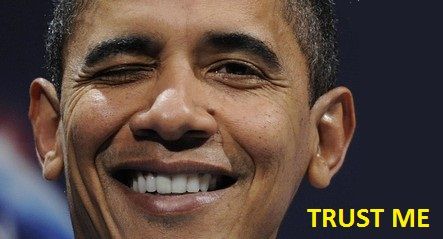 On June 7 Barack Obama made his first public statements about the NSA surveillance programs leaked by the whistleblower Edward Snowden. After justifying the programs as subject to congressional and judicial oversight, he insisted he did not want "to suggest that, you know, you just say 'trust me, we're doing the right thing, we know who the bad guys are.'"
But, he added, "If people can't trust not only the executive branch but also don't trust Congress, and don't trust federal judges, to make sure that we're abiding by the Constitution with due process and rule of law, then we're going to have some problems here."
The problem isn't so much that the American people don't trust their government with unprecedented powers in the realm of national security, but that the government continues to insist on our trust despite an incontestable track record of deceit and incompetence.