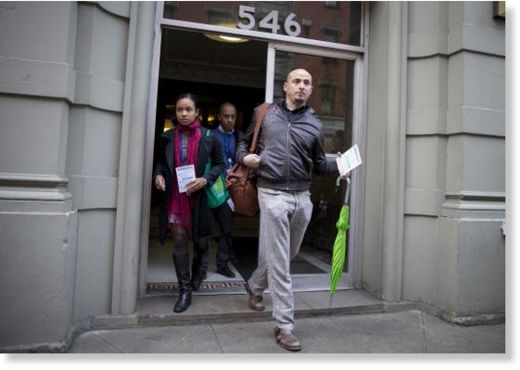 A physician with Doctors Without Borders who returned to New York City from West Africa has tested positive for Ebola, the New York Times said on Thursday.
Dr. Craig Spencer was working for the humanitarian organization in Guinea, one of three West African nations hardest hit by Ebola.
Spencer, 33, developed a fever and gastrointestinal symptoms and notified Doctors Without Borders on Thursday morning, the organization said in a statement.
Spencer was transported to Bellevue Hospital from his Manhattan apartment by a specially trained team wearing protective gear, the New York City Department of Health and Mental Hygiene said in a statement.
He tested positive for Ebola, the
Times
said, making him the city's first diagnosed case. The
Times
said a further test will be conducted by the U.S. Centers for Disease Control and Prevention to confirm the initial test.
Mayor Bill de Blasio and New York Governor Andrew Cuomo planned a news conference at the hospital for 9 p.m. ET (0100 GMT). A spokeswoman for the mayor said she could not confirm or deny the report and declined to comment ahead of the news conference.