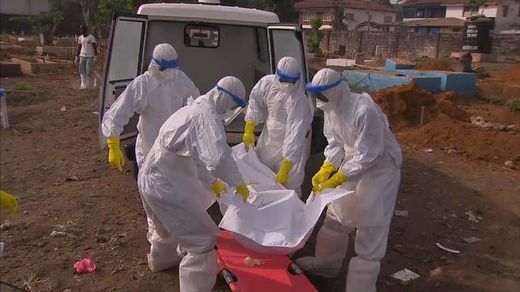 Although it's not making the headlines as it was when the epidemic started, Ebola is still killing hundreds of people a week in Africa.
With the death toll now heading towards 9,000
, and with sporadic cases occurring elsewhere in the world, complacency could literally be the death of us all.
British nurse
Pauline Cafferkey,
was diagnosed with the disease after returning from an aid mission is West Africa, she remains in isolation in the Royal Free Hospital, London. Today
Infowars
is reporting a soldier recently returned from a tour of duty in Liberia, was found dead in a pool of vomit outside his home. He was apparently self-monitoring in lieu of quarantine.
The World Health Organization has admitted it has fallen short of its January target of treating 100% of Ebola victims and providing a biologically safe and dignified burial for those that die of the condition. You can read the latest situation report from the WHO
here
. Since the report, dated January 7th, many more have died of the disease.