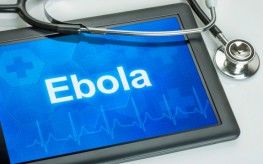 Remember the promise of universal health care with Obamacare, with no refusal for 'pre-existing conditions'? It looks like your insurance company may not have to cover you if you get Ebola.
U.S. and British insurance companies have begun writing Ebola exclusions into standard policies to cover hospitals, event organizers, and other businesses vulnerable to local disruptions.
While it is estimated that expenditures to treat the original Dallas Ebola patient, Thomas Eric Duncan, were approximately
$100,000 an hour
(though he passed anyway), it looks like insurance companies won't be footing the bill.
President Obama originally refused to set up travel restrictions in and out of West Africa, too, even though the governments latest scare tactics and the CDC's ineptitude have resulted in insurance companies creating new policies which exclude Ebola care. Renewals will also become costlier for companies opting to insure business travel to West Africa or to cover the risk of losses from quarantine shutdowns at home.