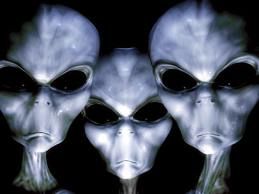 E.T. was the perfect extraterrestrial: Cute, smart and — best of all — a perfect pacifist.
Unfortunately, scientists aren't so sure that an actual intelligent alien would be so benign. In a recent interview with
El País
, famed physicist
Stephen Hawking
posited that an
alien visitation would put Earthlings in the same position as Native Americans when Columbus landed on their shores.
"Such advanced aliens would perhaps become nomads, looking to conquer and colonize whatever planets they can reach," Hawking speculated. [
7 Huge Misconceptions About Aliens
]
The
likelihood that intelligent life is out there
is up for debate; less discussed are the conditions necessary to evolve a life-form that's both smart
and
nice. But the lessons from Earth suggest that intelligence and aggression might evolve hand-in-hand.