It's the weird and wonderful place where the men in grey suits from Whitehall meet the little green men from Mars.
The Ministry of Defence has for the first time opened its real-life 'X Files', detailing how its experts have examined photographs of UFOs hovering over the UK.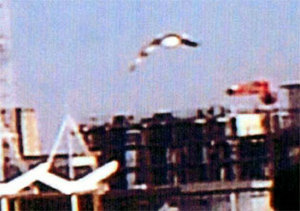 ©Unknown
This photograph was taken in the skies over Portsmouth harbour.