Brian Lynn is sure we are not alone, after spotting a mysterious object in the skies above his holiday home.
Brian was fascinated to read about mum-of-four Neala Fenton, from New Herrington, whose mobile-phone footage of mysterious blue and pink lights appeared on the
Echo's
website.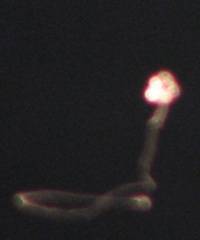 ©Brian Lynn
One of the photographs taken by Brian Lynn.