A bizarre new craze is sweeping the internet - but what is this Ouija-board inspired game about?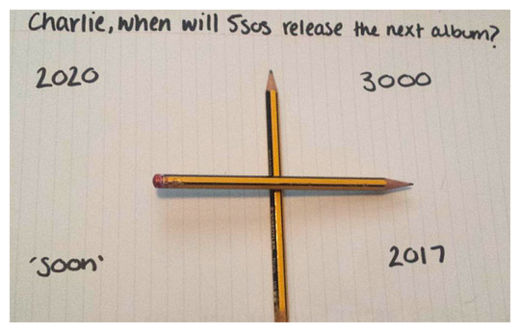 A strange new game is taking over Twitter, fuelled by speculation that its players can connect with a dead Mexican spirit known as Charlie.
The Charlie Charlie Challenge has been played by thousands of young people after a number of videos purported to show supernatural goings-on.
The game entails placing two pencils on a piece of paper in the shape of the cross with the words 'yes' and 'no'. Participants then repeat the phrase "Charlie, Charlie can we play?" in order to connect with the demon.