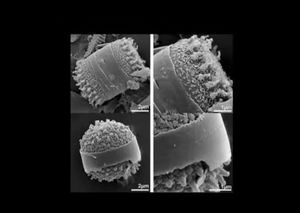 You've probably never heard of one of the best and most economical supplements to improve your health and cleanse your body. In fact, this supplement is perhaps one of the best kept secrets ever. This relatively unknown "food" supplement is called Diatomaceous Earth, also known as DE. It is a completely natural substance that is rich in naturally occurring silica, a mineral whose list of documented health benefits continues to grow as more research is being conducted.
Numerous clinical studies show that silica is a crucial mineral that plays a key role in many body functions.
Some of the most recent studies show that it can strengthen bones and joints, prevent osteoporosis and restore bone health if you already have osteoporosis, boost the immune system, ward off Alzheimer's, prevent premature aging and wrinkling of the skin, and strengthens the arterial walls to maintain good heart health. Another of the benefits of silica is that it helps to destroy bad fats in the body. Used as a daily treatment, diatomaceous earth can alleviate the potentially deadly risks of high cholesterol, high blood pressure, and obesity.