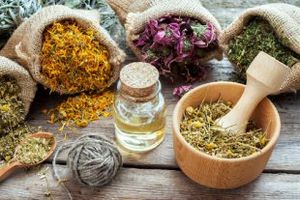 Does homeopathy actually work? It's a long-standing debate. Although the evidence is mounting that it doesn't, a lot of Americans seem to believe in it.
According to the latest estimates from the Centers for Disease Control, about 3.3 million Americans spent
$2.9 billion
on homeopathic remedies in 2007
. The alternative healing practice has a long list of famous acolytes, from W.B. Yeats, Mahatma Gandhi, Mark Twain, and Dizzy Gillespie to more recently, Cindy Crawford, Paul McCartney, Martina Navratilova and Oprah Winfrey. Even former U.S. Surgeon General C. Everett Koop called homeopathic physician Dr. Justice Gage Wright "a great model."
The idea behind homeopathy is simple: Dilute a concentrated tincture of crushed herbs, minerals and animal substances in a solution of alcohol or lactose. German physician Samuel Hahnemann, who conceived of homeopathy in the early 19th century in part due to his distrust of mainstream medical practices such as bloodletting, believed that substances that caused illness could also cure those same illnesses in a diluted form. He called it the "law of similars." The more diluted the substance, he believed, the more effective it was at treating symptoms.