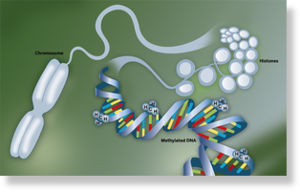 Prenatal maternal stress exposure to natural disasters predicts epigenetic profile of offspring
This news release is available in French.
Montreal, September 29th, 2014 - The number of days an expectant mother was deprived of electricity during Quebec's Ice Storm (1998) predicts the epigenetic profile of her child, a new study finds.
Scientists from the Douglas Mental Health University Institute and McGill University have detected a distinctive 'signature' in the DNA of children born in the aftermath of the massive Quebec ice storm. Five months after the event, researchers recruited women who had been pregnant during the disaster and assessed their degrees of hardship and distress in a study called Project Ice Storm.
Thirteen years later, the researchers found that DNA within the T cells - a type of immune system cell - of 36 children showed distinctive patterns in DNA methylation.