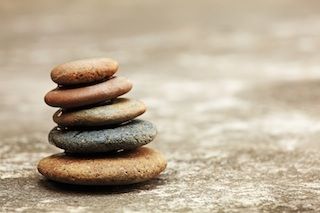 As my patients can tell you, I prescribe magnesium for almost every hormonal condition. I prescribe it for
PCOS
, thyroid, adrenal fatigue,
hair loss
,
PMS
and menopausal symptoms. I love magnesium because it makes people feel better almost immediately.
What is up with this mineral? Why are we all so deficient? We're deficient because
our cells dump magnesium during stress
. We actively
push the mineral out
of our bodies as a way to rev up our nervous system and cope with daily life.
A revved up nervous system is what an average modern human needs to get through an average modern day. If you work, or commute, or drink coffee, or worry, then you are deficient in magnesium. If you live the meditative life of a monk on a mountainside, then you're probably Ok.