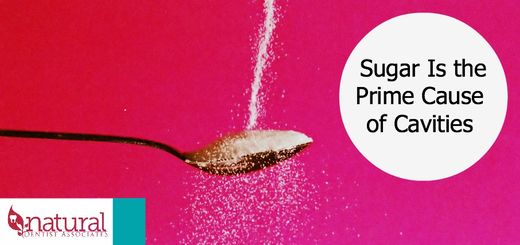 A newly discovered cache of industry documents reveals that the sugar industry worked closely with the National Institutes of Health in the 1960s and '70s to develop a federal research program focused on approaches other than sugar reduction to prevent tooth decay in American children.
An analysis of those papers by researchers at UC San Francisco appears March 10, 2015 in the open-source scientific journal,
PLoS Medicine.
The archive of 319 industry documents, which were uncovered in a public collection at the University of Illinois, revealed that
a sugar industry trade organization representing 30 international members had accepted the fact that sugar caused tooth decay as early as 1950
, and adopted a strategy aimed at identifying alternative approaches to reducing tooth decay.
Meanwhile, the National Institutes of Health had come to the conclusion in1969 that focusing on reducing consumption of sucrose, "while theoretically possible," was not practical as a public health measure.
Thus aligned, the
sugar industry trade organization and the NIH worked in parallel and ultimately together on developing alternative research approaches
, with a substantial portion of the trade organization's own research priorities - 78 percent -- directly incorporated into the 1971 National Caries Program's first request for research proposals from scientists.
"The dental community has always known that preventing tooth decay required restricting sugar intake," said first author Cristin Kearns, DDS, MBA, a UCSF postdoctoral scholar who discovered the archives. "It was disappointing to learn that the policies we are debating today could have been addressed more than forty years ago."