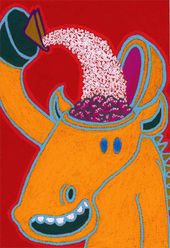 A drug being newly tested as a fast-acting antidepressant has shown it can help lift heavy depression within 40 minutes.
Researchers at the National Institute of Mental Health have been testing the effects of a single dose of ketamine on people with bipolar disorder.
When depressed, bipolar patients find it difficult to seek out and experience rewards - they feel there is nothing to look forward to.
The drug works by changing how people think about rewards.
Dr. Carlos Zarate, who led the study, said:
"Our findings help to deconstruct what has traditionally been lumped together as depression.

We break out a component that responds uniquely to a treatment that works through different brain systems than conventional antidepressants - and link that response to different circuitry than other depression symptoms."