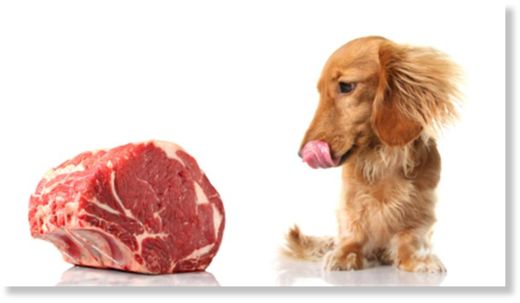 Hello, and welcome to the second article in our new series on natural pet health (as featured on SOTT Radio Network's Health and Wellness Show). Previous articles in this series:

SOTT Exclusive: Natural Pet Health: Top 10 issues facing pet owners when it comes to your pets' well-being
In this article we are going to talk about nutrition, or how to feed your dog or cat (or both) in a way that will contribute to their healthy and long life. But before we go into the proper way of feeding your pets, let's talk about dry food first, and why it's the worst food you could give to them.
What is dry food?
It's a highly processed mix, dried and ground to powder, that is comprised of various animal meats from cattle, swine and chicken, or restaurant waste and out-of-date supermarket meat, and yes, even so-called road kill or cows that died on the farm but never reached the slaughter house. It also includes
non
-meat parts, such as intestines, lungs, spleens,
unborn fetuses, diseased or parasitized livers, cut-away tumors, and other parts unsuitable for human consumption.