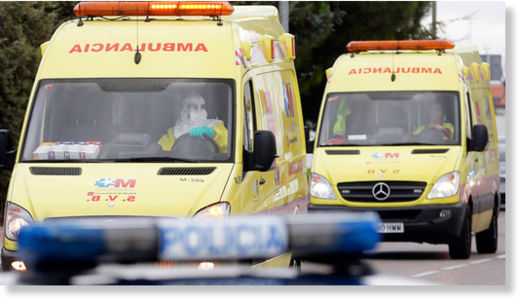 The Spanish nurse who contracted the Ebola virus while treating infected patients at a Madrid hospital has seemingly beaten the disease following a complex treatment, the country's government said.
Teresa Romero, 44, was the first person to become infected with Ebola outside of West Africa earlier in October. She was hospitalized with a high fever and moved to an isolation unit at a hospital in central Madrid.
New tests revealed a negative result for the virus, according to a statement released by the Spanish government on Sunday.
The patient's treatments included a drip of human serum with antibodies from Ebola sufferers who had survived the disease, as well as other drugs which were not named.
One of the unnamed drugs was reportedly the experimental anti-viral medicine favipiravir,
El Mundo
newspaper reported.