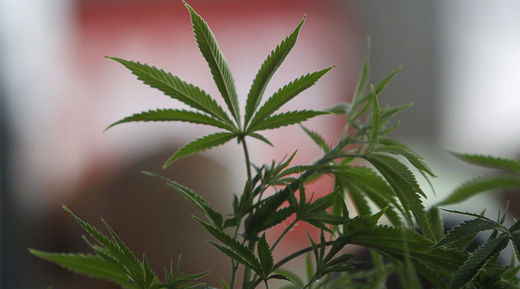 Doctors in Britain have noticed a significant rise in patients suffering from cannabinoid hyperemesis syndrome (CHS), a widely "unrecognized" condition that makes heavy cannabis users severely ill.
Alarming symptoms of the illness include severe stomach pains, vomiting and nausea.
Those diagnosed with the rare syndrome have to bath nearly five times a day in hot water just to ease their pain.
There have been two known occurrences of the condition in the UK involving patients who visited accident and emergency services multiple times, while cases worldwide are "increasing acutely."
Professor of gastroenterology at Birmingham City University, Dr Sauid Ishaq, warned the condition must be taken more seriously.
"This is a highly unrecognized condition, resulting in numerous unnecessary admissions. There is an urgent need to highlight this," he told the Mail Online.
Ishaq referred to a 42-year-old man from the East Midlands who was treated eight times for CHS last year.
The man, who had smoked marijuana since the age of 14, complained of abdominal pains, feeling feverish, vomiting and dehydration.
After a series of investigations, it was found that all symptoms ended when he stopped smoking the drug.