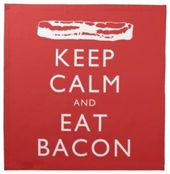 Like the Bob Dylan song, there is a "change is coming on" in sports physiology and it is the ultrarunning community showing the way. A small but growing group of ultrarunners have been actively
pursuing the fat-adapted approach with success
, including some of the elite athletes, most notably Zach Bitter, Jon Olsen and Nikki Kimball.
Fat-adaptation involves sharp carbohydrate restriction in conjunction with a complementing increase in fat consumption (with many of those fats being saturated fats) to induce the physiological shift necessary for the body to
"switch" to burning "fat as fuel" at much higher rates
. In conjunction with the dietary shift specific training, both in low and high intensity is programmed into the training blocks to push the fat burning envelope into higher intensity levels. Observationally, athletes following this approach have been able to complete ultramarathon distances on a fraction of the caloric intake normally necessary, many athletes report completing 100 Mile runs on 1300-2000 calories. Unfortunately, there is scant science to support the plausibility of such a dramatic drop in consumption. That is, until now.
Last year
Dr. Jeff Volek RD/PhD
, his graduate students and colleagues commenced data collection for the FASTER Study (FASTER=Fat-Adapted-Substrate oxidation in-Trained-Elite-Runners) to look at the physiological differences between elite male ultra-marathon runners with one cohort following a conventional high carbohydrate diet and the other following a low carb/fat-adapted strategy. While the publications won't be emerging into the Journals until later in 2015 some of the basic metabolic data has been presented by Dr. Volek at various nutrition and sports physiology conferences which I can share. As you can see from the chart, these two cohorts, High Carb Conventional Diet & Low Carb Fat-Adapted Diet, were very well matched.