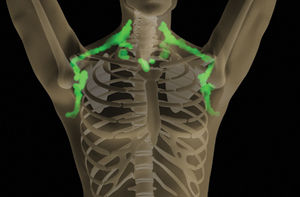 Brown fat tissue, the body's "good fat," communicates with the brain through sensory nerves, possibly sharing information that is important for fighting human obesity, such as how much fat we have and how much fat we've lost, according to researchers at Georgia State University.
The findings, published in
The Journal of Neuroscience
, help to describe the conversation that takes place between the brain and brown fat tissue while brown fat is generating heat.
Brown fat is considered "good fat" or "healthy fat" because it burns calories to help generate heat for our bodies and expend energy, while white fat stores energy for later and can increase the risk for health issues, such as diabetes and heart disease. A person with a healthy metabolism has less white fat and an active supply of brown fat.