West Africa's Ebola unprecedented outbreak is among the "most challenging" for health workers since the deadly disease emerged elsewhere in Africa four decades ago as the suspected death toll topped 100, the WHO said Tuesday.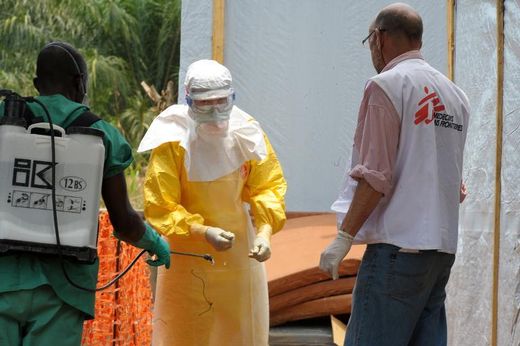 Keiji Fukuda, assistant director-general of the World Health Organization (WHO), said the agency was concerned about the spread of the virus from its epicentre in the forests of southern Guinea.
"We have not had an Ebola outbreak in this part of Africa before," said Fukuda, whose agency has rushed scores of aid workers to the region to contain the epidemic.
"
This is one of the most challenging Ebola outbreaks we have ever faced
," he said.
The most severe strains have had a 90 percent fatality rate, and there is no vaccine, cure or specific treatment.