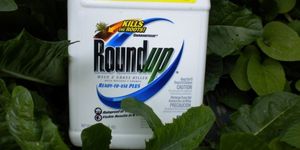 According to a new market report published by Transparency Market Research, the global glyphosate herbicides market was valued at USD 5.46 billion in 2012 and is expected to reach USD 8.79 billion by 2019, growing at a CAGR of 7.2% over the forecast period from 2013 to 2019. In terms of volume, the global glyphosate market demand was 718.6 kilo tons in 2012.
Read the full report:
Glyphosate Market for Genetically Modified and Conventional Crops - Global Industry Analysis, Size, Share, Growth, Trends and Forecast 2013 - 2019
Glyphosate demand has witnessed a momentous growth in the past two decades, notably after the introduction of Roundup Ready, glyphosate tolerant GM crops by Monsanto, in 1995. Rising demand of glyphosate tolerant GM crops in countries such as the U.S., Brazil, Argentina, South Africa, India and China among others are expected to incite glyphosate demand for GM crops such as soybean, maize, cotton and canola (rape seed) among others.