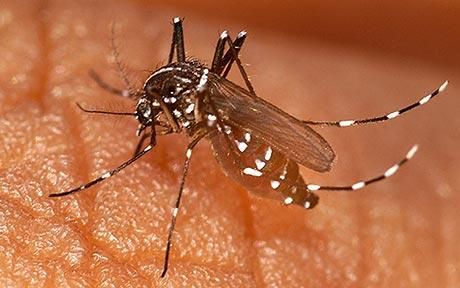 Our time is limited, it seems, when it comes to our faltering abilities to fight infectious diseases. Evidence has suggested for some time now that bacteria are becoming immune to common antibiotics. Similarly, malaria parasites have also been developing resistance to antimalarial drugs, including a powerful combination drug introduced in the mid-1990s called artemisinin. In a new
study
, scientists say that "radical measures" must be taken to prevent resistance to these drugs, otherwise, countries where the disease is prevalent will face a huge setback.
The study was led by Nicholas White of Oxford University, who is also chair of the Worldwide Antimalarial Resistance Network. It found that malarial resistance to artemisinin, and the drugs it's used in combination with to fight the disease, is spreading across major parts of Southeast Asia, including Cambodia, Thailand, Vietnam, and Myanmar. "Resistance to artemisinin has not been contained, and has now emerged or spread across Southeast Asia," the researchers wrote, adding that resistance to these drugs "may well reverse the substantial gains in malaria control. New antimalarial drugs are under development but will not be available for several years."
Derived from wormwood, artemisinin has been available for centuries (
ancient Chinese used it
), however, it only became a widely used antimalarial after other antimalarials, chloroquine and sulfadoxine-pyrimethamine, became obsolete from resistance. Roughly 3.4 billion people are at risk of a malarial infection, which is still prevalent throughout 97 countries, according to the
World Health Organization
. If artemisinin continues down the path of resistance, malaria will come back to affect a growing number of people, negating any advances the health community has made.