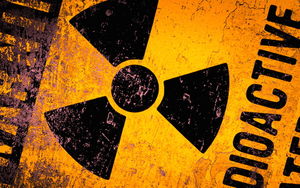 Good Day, this is "Your Radiation This Week." These are the recorded Radiation Highs that affected some people this week around the United States
.
RADIATION CPM* COMPARISON CITY STATE
*Listed in
Counts per Minute
, a Count is One Radioactive Decay Registered by the Instrument. All Radiation Counts reported are partial Counts. Uncounted types of radiation include Alpha, Beta, Gamma, Neutron and X-Ray radiation.
Uncounted radiation, if added, makes the actual Count higher and more dangerous.
The highest radiation reporting city is listed first, the least radioactive city reporting is listed last. Still, all reporting cities are above normal. These are the
Top Five highest
of the
30 American cities that exceeded 1,000 CPM this week.
I just could not overlook Washington, DC at 92 CPM subtotal Gamma and Beta for a low and 369 CPM subtotal Gamma and Beta for a High Rad reading. This is not even a low for the District. The benefits of living in Washington, DC are never ending and far surpass those of Normal men and women living in other cities, towns and metropolitan areas -
even New York at 633 CPM High this week.
Only the top five (5) cities are listed and Washington, DC.
Normal Radiation is 5 to 20 CPM.
2,704 CPM, 540.8 Times Normal,

Denver, CO

- Gamma, Beta
1,659 CPM, 331.8 Times Normal,

Omaha, NE

- Gamma, Beta
1,619 CPM, 323.8 Times Normal,

Colorado Springs, CO

- Gamma, Beta
1,496 CPM, 299.2 Times Normal,

Bismark, ND

- Gamma, Beta
1,451 CPM, 290.2 Times Normal,

Billings, MT

- Gamma, Beta
372 CPM, 41.6 Times Normal,

Washington, DC.

- High Gamma, Beta
92 CPM, 18.4 Times Normal,

Washington, DC.

Low Gamma, Beta
Highest Recorded Radioactive City in America this week
A definitely
UN
-familiar Leader again in the race for the Most Radioactive Weather in America this week is
Denver, Colorado!

Congrats to Denver as the most Radioactive City in America

for this week.
Thirty (30) cities exceeded 1,000 CPM this week. Another ten (10) cities are clustered between 999 and 900 CPM.

Stay Alert and take all appropriate precautions.
The most prevalent isotope, Cesium 137, takes a daunting 600 years to decay to infinitesimal levels. It is not even particularly long-lived radiation. The Cesium will remain, though; we won't.
Nuclear Pulse Redo - Target Denver, Colorado.
Another nuclear pulse struck in Denver, Colorado November 13, 2015.
The rapid increase in measurable radiation had the same Rad signature as the September 30 - October 30 Rad Pulse in Champaign, Illinois reported in
YRTW No 23.
The governments involved know about it, of course, and have not said a word. Make of that what you will.
Comment:
The Nuclear Pulse is the ongoing radiation release from nuclear facilities across the USA. All nuclear reactor facilities leak all the time. "When the EPA monitors show approximately 10% increase in radiation release, it seems that '
the graphs go sideways
,' almost like they have been turned off during venting to keep the public unsuspecting." See the time-lapse
animated map
.
"Thousands of nuclear savvy people know about the recently unleashed nuclear terror and no one says a word. No one in authority has breathed a word about the event yet. In a nutshell, here's what happened: A powerful
nuclear pulse
was created somewhere in the upper Midwest and spread a radioactive wave front outward hundreds of miles across America's Heartland. The pulse was recorded with yet another Thousand Point increase at the few active and published radiation stations with an unmistakable signature."