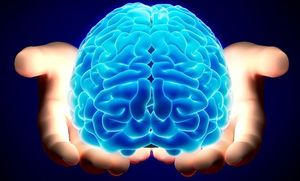 New research suggests that people with high blood sugar levels, even those who do not have diabetes, may have an increased risk for developing cognitive impairment. This is according to a study published in the journal Neurology.
Previous research has shown that people with type 2
diabetes
- a disorder that causes a person's blood sugar levels to become too high - may increase the risk of
dementia
.
According to the
Mayo Clinic
, diabetes is considered a risk factor for vascular dementia as it can damage blood vessels in the brain. This form of dementia is often caused by reduced or blocked blood flow to the brain.
But researchers from Germany now say that even those without diabetes who have high blood sugar levels may be at risk for impaired memory skills.
Scanning the hippocampus
To reach their findings, the researchers analyzed 143 people with an average age of 63, who were free of diabetes or pre-diabetes (impaired glucose intolerance).
The researchers excluded those who were overweight, consumed more than 3.5 servings of alcohol per day, and those who already had memory and thinking impairments.
The participants underwent blood glucose tests and were required to carry out memory tests. One of the tests required subjects to recall a list of 15 words 30 minutes after hearing them.