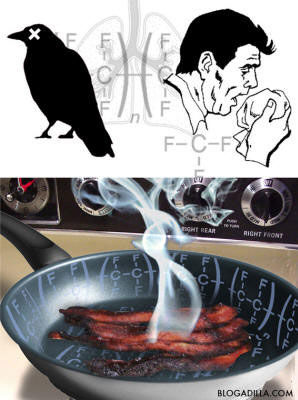 Every time they drink a glass of tap water, people in the mid-Ohio River Valley of West Virginia and Ohio may be
consuming unsafe amounts of an industrial chemical linked to cancer, birth defects, heart disease and other illness
. More than a decade after this threat became known, government regulators have failed to set enforceable standards to ensure the water is safe - and now,
new science says the danger may be much greater than either residents or regulators thought.
In 2005, DuPont settled a class-action lawsuit brought on behalf of 70,000 mid-Ohio Valley residents for
decades of fouling their drinking water with a highly toxic chemical once used to make Teflon.
As part of the settlement, DuPont
1
is paying for technology to filter - but not eliminate - the toxin from six area water systems.
Next month, the first of approximately 3,500 personal injury lawsuits
2
from mid-Ohio Valley residents who got sick from drinking the contaminated water will go to trial. The U.S. Environmental Protection Agency has spent a decade studying the health hazards of the Teflon chemical, known as PFOA,
3
but may take another four to six years before even deciding whether to set a legally enforceable maximum pollution level for drinking water. In 2009, EPA set a non-enforceable Provisional Health Advisory level - a temporary, voluntary standard to help utilities and health officials decide when to take action to reduce peoples' exposure - but the agency didn't follow up with a rule that carries the force of law. That advisory level remains the only federal guidance on how much PFOA is safe in drinking water.