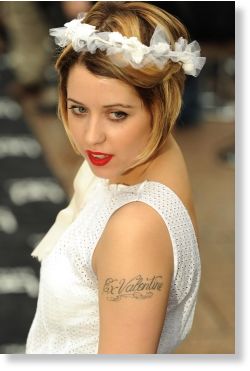 When it comes to healthy eating, its best to look to the experts, not celebrities such as extreme dieter Peaches Geldof
If only you and I were dogs or rabbits - how much easier this column might be to write. For in advising a scientific approach to dieting, I could say: "Eat plenty of red meat, and gnaw bones at times", or "Keep munching the grass, along with an occasional carrot".
But we're omnivores, and while this means we can thrive on a variety of diets, it makes it tough to recommend an ideal diet.
Clearly, though, there is something very wrong with typical modern diets, since an obesity epidemic is sweeping the world. According to the World Health Organisation, worldwide obesity has nearly doubled since 1980, and by 2008 more than 10 per cent of adults were obese.
Being overweight or obese is now the fifth leading cause of global deaths from diseases such as stroke, heart disease and some cancers. The health risks, plus the desire to look better, inspire many people to try to lose weight. But they shouldn't overdo it, given recent research that found that being excessively thin brings a higher risk of dying than being overweight.