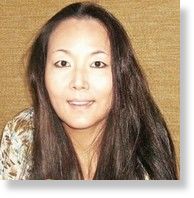 The author of this article, and a few other articles hosted on Sott.net, Samantha Chang, recently demanded that Sott.net stop republishing her articles (all of which are on the Ketogenic diet), on pain of "bad things happening" to us (see email below).
Like a good authoritarian follower, Ms. Chang backed up her 'threat' with a symbol of the totalitarian state under which she exists - an image of a United States Dept. of Justice wallet (see below), which seems to suggest that she has perhaps internalized the fascistic ideology of the police state that is the US of A.
Many writers have published information on the benefits of a Ketogenic diet, including research conducted by Sott.net that was made freely available to all. Ms. Chang, however, obviously does not subscribe to the idea of the free flow of vitally important information in an age of massive information control and subversion.
Given that Ms. Chang is obviously more interested in personal profit rather than the dissemination of information that could help many people, we will no longer be carrying her articles. In chasing after self-aggrandizement at the expense of helping others, she has clearly aligned herself with the fundamentals of our pathologically narcissistic global society.