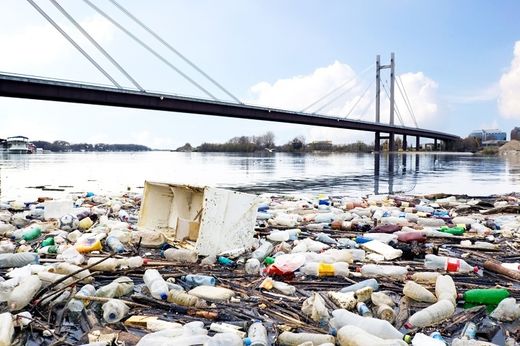 This spring, as California withered in its fourth year of
drought
and
mandatory water restrictions
were enacted for the first time in the state's history, a
news story
broke revealing that Nestlé Waters North America was
tapping springs in the San Bernardino National Forest
in southern California using a permit that expired 27 years ago.
And when the company's CEO Tim Brown was
asked
on a radio program if Nestlé would stop bottling water in the Golden State, he replied, "Absolutely not. In fact, if I could increase it, I would." That's because bottled water is big business, even in a country where most people have clean, safe tap water readily and cheaply available. (Although it should be noted that
Starbucks
agreed to
stop sourcing
and manufacturing their
Ethos brand water in California
after being drought-shamed.)
Profits made by the industry are much to the chagrin of nonprofits like
Corporate Accountability International
(CAI), a corporate watchdog and
Food & Water Watch
, a consumer advocacy group, both of which have waged campaigns against the bottled water industry for years. But representatives from both organizations say they've won key fights against the industry in the last 10 years and have helped shift people's consciousness on the issue.