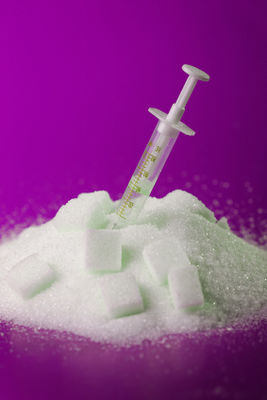 Chief medical officer Sally Davies says government should introduce tax on sugar to combat growing menace of obesity
Sugar could be addictive and the government may need to introduce a tax on it in order to combat
obesity
, England's chief medical officer said on Tuesday.
Dame Sally Davies made the comments to the Commons health select committee a day ahead of an announcement from the World Health Organisation on new proposed limits for sugar consumption.
Davies told the committee she thought that "research will find sugar is addictive" - a position that has been advanced by some in the US on the back of research by addiction scientists working for the US government's National Institutes of Health. The possibility is strongly disputed by the food industry. "We may need to introduce a sugar tax," she added.
UK groups such as the Children's Food Campaign have been lobbying for a tax on sugar in food and drinks. Doctors also supported the call for a 20% tax on sugary drinks in a report from the Academy of Medical Royal Colleges in February. The government, however, has appeared to be disinclined to look at food taxes as a way to tackle the unhealthy eating habits that lead to obesity, heart disease, strokes, diabetes and some forms of cancer.