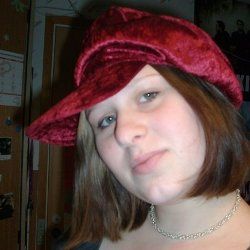 Let me begin my story by saying that my 24 year old daughter Karina was a very active girl prior to receiving the HPV vaccine Gardasil. She loved to swim and would do this at least 5 to 7 times per week and her sessions would last for around two hours. She had to give this up when she started to study at the University. She also biked 3-4 times a week to or from the University which is 17 km from her home and often enough would do this both ways. Karina is studying at the University of Copenhagen for a BSc in Natural Science and Information Technology (IT) with specialization in Molecular Biology and Biotechnology. Unfortunately since she became sick after vaccination she is now struggling with her exams and she has just completed her BSc course and is very disappointed as her grades are not as good as they would have been if she had not been so sick.
The reason Karina had this vaccination at an older age was because our central government, with effect from 27
th
August 2012, introduced a temporary vaccination scheme which meant that the HPV vaccine was free for girls born between 1
st
January 1985 to December 1992. We thought we were doing this in her best interests to prevent her from possibly developing cervical cancer - oh if only we had known that what we believed would protect her, was going to cause her to have such serious health issues. Prior to being vaccinated, Karina was a very healthy young lady - her medical records can testify to that.
Karina had her first shot of Gardasil on 30
th
August 2012. She had a lot of pain in her arm for about a month but we just took it for granted that this was a common side effect and was harmless. Also about a month later she had a bad week with vomiting and stomach aches. Again we did not connect this to the vaccine.
About two weeks before she should have had the second shot, she had very severe pain in her groin. It got worse and she went to see her doctor to get some help. He took a urine test which showed bacteria and blood and put her on to antibiotics. The next day she got her second shot and an hour after vaccination she was admitted to Hvidovre Hospital with a high temperature which just kept rising. Karina was still having problems in her groin area and some of her lymph nodes were still badly swollen. Her urine was cultured but the results came back negative but blood was still present in this sample and every urine test she had over the next 3-4 months.