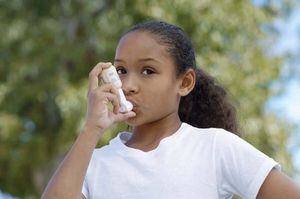 Researchers from the Rush University Medical Center have found that
stress
in the home and
depression
among parents increase the risk of
asthma
and asthmatic attacks among children.
The researchers - part of the Project CURA: The Community United to Challenge Asthma - investigated and studied the homes of Puerto Rican children between the ages of 5 and 18 years old with asthma within the city of Chicago. The research was funded by the National Heart Lung and Blood Institute of the National Institutes of Health.
Curiously, Puerto Rican children have a far greater risk of asthma than do white, black or hispanic children. An asthma study published in the Journal
Pediatrics
in 2006 found that 26% of Puerto Rican children had been diagnosed with asthma between 1997 and 2001 while only 12% of white children, 16% of black children, 12% of hispanic children had been diagnosed with asthma during the same period. This means that Puerto Rican children have more than double the asthma rates of most other children.