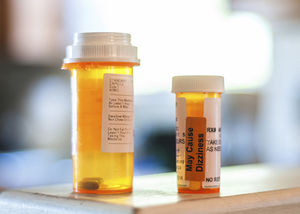 It's the same old story of prescription drugs and fraudulent studies, but the FDA doesn't seem to care.
A recent
article in Slate magazine
shows how the FDA hides important safety information when it uncovers scientific misconduct in clinical trials of pharmaceutical drugs. The names of the drugs and the company responsible for the misconduct are concealed, journal citations are left uncorrected, and claims made on drugs' labels are left unchanged even after it's known that they were based on bad science.
According to the author,
"The FDA knows about dozens of scientific papers floating about whose data are questionable—and has said nothing, leaving physicians and medical researchers completely unaware."
The author notes that these aren't isolated incidents, but part of routine behavior by the FDA to shield Big Pharma from unwelcome scrutiny.