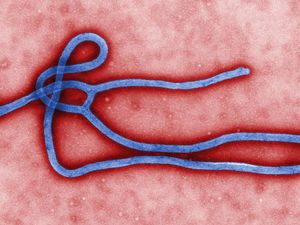 1. So far, nearly
2,500 suspected cases
have been reported in what the WHO says is the worst known outbreak of the disease. However, the WHO's website says the survival rate for people with Ebola in this outbreak has been
47%
, which is a substantial improvement over the disease's survival rate, historically.
2. There is a 47% survival rate with this outbreak.
3.
Approximately 300 infected patients have survived Ebola treatment in Liberia
since the outbreak here from March to September, Assistant Health Minister for Preventive Services, Tolbert Nyenswah, has announced.
The above
comment
(#1) is from an August 26 media report noting that 47% of Ebola cases in the current outbreak survive, in spite of the fact it is the worst known outbreak of Ebola. The same figure is
currently cited
on the Canadian Infection Prevention and Control site on Ebola (#2).
This survival number is from the
WHO Ebola website
, which had listed three bold headings characterizing Ebola in the current outbreak. The first headline, "H2H" reflected the fact that virtually all cases were due to human to human transmission. The second headline "2 to 21 days" reflect the wide range of reported incubation times. The third headline "47% survive" was followed by a claim that the survival rate was higher than most prior outbreaks (this headline was removed last week).