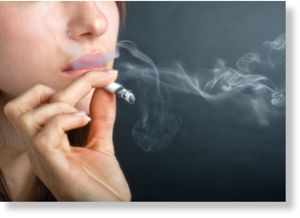 A new in vitro study has revealed that nicotine and cotinine, a metabolite of nicotine, can potentially inhibit DNA damage caused by a certain carcinogen in smoke.
The carcinogen 4-(methylnitrosamino)-1-(3-pyridyl)-1-butanone or NNK is produced during the curing of tobacco leaves and ultimately ends up in the tobacco smoke. Once inhaled, it is metabolised in the lung and liver, where it is activated by a variety of enzymes called Cytochrome P450 (CYP). Previous research in mice has revealed that nicotine can partially interfere with the activation of NNK, and this has been corroborated by independent laboratory studies showing that nicotine and cotinine can inhibit purified CYP enzymes.
Now a new study by scientists at British American Tobacco and Vivotecnia in Madrid, Spain, has investigated what impact this inhibition of CYP activity by nicotine may have. The lead researchers, Patricia Ordonez and Ana Belen Sierra, incubated laboratory-grade liver cells (expressing CYP enzymes) with either NNK or NNKOAc, a form of NNK that is not affected by CYPs. They compared the effect of increasing doses of nicotine, or the nicotine metabolite cotinine, on DNA damage using the COMET technique*. Results were compared with controls.
The results show that doses of nicotine and cotinine similar to those found in the plasma of smokers inhibit the DNA strand breaks caused by NNK - but not by NNKOAc - in a dose-dependent manner.
The results suggest that nicotine and cotinine can potentially protect against one form of DNA damage (DNA strand breaks) caused by NNK in vitro, and that they do this by inhibiting CYP enzymes.