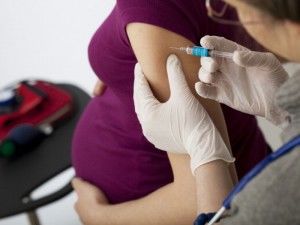 Recently on this blog
we posed the question
as to whether or not the "clean vaccine movement" and the clean food movements should be separated, or marching together in unison. That topic is still up for debate, but with the vaccine movement growing in strength and more people in the spotlight questioning additives and packed vaccine schedules, it's important to be aware of the latest happenings.
It's no secret that vaccines are virtually unparalleled moneymakers for the pharmaceutical industry
, and one of the biggest players, Pfizer, has reportedly set its sights on a
"significant expansion" of its vaccine repertoire
.
As reported by the
New York Times
, the company is taking steps to promote vaccines to be used "from cradle to grave, from shots for pregnant women to protect their babies from the moment of birth to vaccines for senior citizens with waning immune systems."