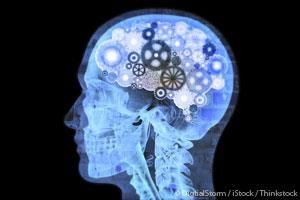 Alzheimer's disease, a severe form of dementia, affects an estimated 5.2 million Americans, according to 2013 statistics.
1
One in nine seniors over the age of 65 has Alzheimer's, and the disease is now thought to be the
third leading cause of death
in the US, right behind heart disease and cancer.
A growing body of research suggests there's a powerful connection between your diet and your risk of developing Alzheimer's disease, via similar pathways that cause type 2 diabetes.
Contrary to popular belief, your brain does not require glucose, and actually functions better burning alternative fuels, especially
ketones
, which your body makes in response to digesting healthy fats.
According to some experts, such as Dr. Ron Rosedale, Alzheimer's and other brain disorders may in large part be caused by the constant burning of glucose for fuel by your brain.
Alzheimer's disease was tentatively dubbed "
type 3 diabetes
" in early 2005 when researchers discovered that in addition to your pancreas, your brain
also
produces insulin, and this brain insulin is necessary for the survival of brain cells.