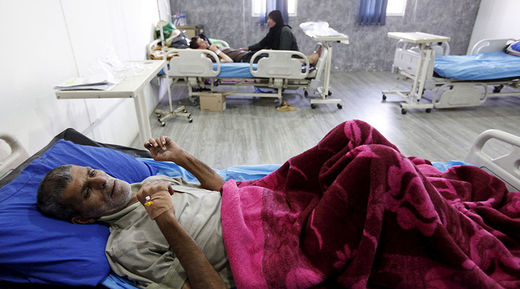 A cholera outbreak in Iraq has spread to Syria, Kuwait and Bahrain, and could turn into a region-wide epidemic as millions of pilgrims prepare to visit the country, according to UNICEF's Iraq director.
"[The outbreak] already has a regional dynamic and the risk of that can only be increased by people from all over the region coming into Iraq," UNICEF country director Peter Hawkins said, as quoted by Reuters. "Kuwait, Bahrain and Syria have already had confirmed cases."
The disease was detected west of Baghdad in September and has since killed six people and infected at least 2,200 in Iraq. One in five confirmed cases is among children.
Health officials, including Hawkins, are concerned that the disease - which can lead to death by dehydration and kidney failure within hours if left untreated - will soon become a regional epidemic.