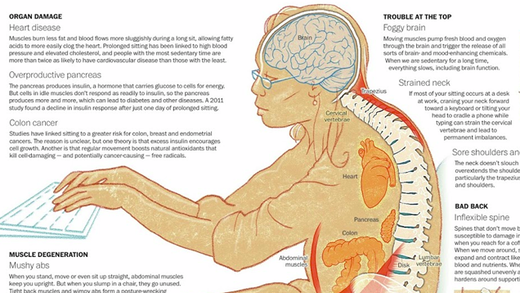 With the continuous progress of technology, we need to put less and less effort to get the things done. And it's not only about jobs which are getting more and more computerized every day; it's about our lifestyle in general.
If in the recent past we had to wash the dishes and clean the floor ourselves, now there are people who have a dishwasher and a robotic vacuum cleaner which can do that for us. I'm not saying it's bad to take advantage of the privileges of technology (I'm a fan of technology myself), but the problem is that, as a result, there are those of us who
sometimes tend to avoid physical activity and end up sitting for more hours a day than our parents and grandparents did.