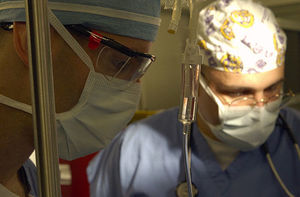 University of Toronto researchers discover why anesthetics cause prolonged memory loss
If you ever suspected that things weren't quite right after going under anesthesia - you were right!
Anesthetics are serious business. Students taking their clinical internships who happen to prick their fingers by accident get rushed to the emergency room. And one mistake during the procedure can have tragic results like one woman
who felt the pain
of her entire surgery, but couldn't speak or move.
Royal College of Anaesthetists spokesperson Dr Keith Myerson
once said
that it's a scientific balancing act to relieve pain and create loss of consciousness, while at the same time minimizing the drug effects - reduced supply of oxygen to the blood and the brain.