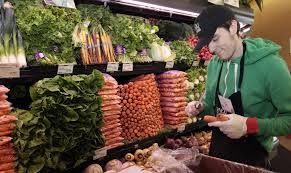 It has happened to all of us. You're standing in the produce aisle, just trying to buy some zucchini, when you face the inevitable choice: Organic or regular?
It's a loaded question that can mean many different things, sometimes all at once: Healthy or pesticide-drenched? Tasty or bland? Fancy or basic? Clean or dirty? Good or bad?
But here's the most important question for many customers: Is it worth the extra money?
The answer: Probably not.