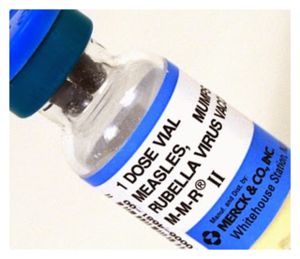 The number of California parents not vaccinating their kindergartners has doubled since 2007 (5 percent) to 11 percent in 2014.
Public health experts claim that the failure to vaccinate is the reason why measles have made a comeback in California after being eradicated.
California law says that kindergartners have to be vaccinated against "measles, whooping cough, polio, mumps, rubella, hepatitis B, chicken pox, diphtheria and tetanus," notes
The Los Angeles Times
, but parents who object to immunizations based on their deeply-held, sincere, personal beliefs can get exemptions for their kids, which places those kids and other people's children in danger.
For decades, high vaccination numbers have prevented children from suffering diseases of the past, but the refusal of many parents to vaccinate is slowly moving California back to the Stone Age.