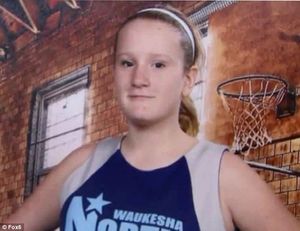 A disturbing mystery - and a tragic end to a very young life. A 12-year-old Waukesha girl is dead - and there is seemingly no reason why - except perhaps, one.
Meredith Prohaska was an active, fun-loving 12-year-old girl one minute. A few hours later - she was unresponsive on the floor. In between that time, there was a trip to the doctor - and now, Prohaska's family wonders if that's what killed her.
"I'm a tough guy. I can take a beating - but this has ripped a hole in my heart," Prohaska's father, Mark Prohaska said.
Prohaska is describes as a girl who loved to be active - swimming and playing basketball while in sixth grade at Butler Middle School.
She loved to take part in activities at Horeb Springs Park.
"Vibrant. Full of life. She was our sunshine. Everywhere I go, everything I do - I see her," Rebecca Prohaska said.