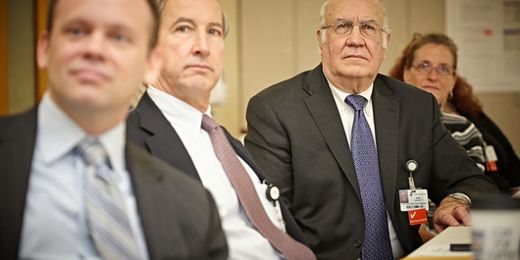 Labor unions representing professionals and skilled workers from many fields have publicly opposed mandatory vaccination in written statements to a government organization. Doctors, nurses, surgeons, skilled laborers, teachers, flight attendants, manufacturing employees, energy workers, and members of many more professions have spoken out against mandatory vaccines to the National Vaccine Advisory Committee (NVAC).
This news is not new, but you probably didn't know that so many labor unions and trade groups are collectively against mandatory vaccination. These groups, representing millions of workers, include names that may surprise you.
Over two years ago, the NVAC recommended that facilities providing health care services should consider implementing mandatory flu vaccine policies as a condition of employment. Numerous labor unions and professional organizations protested against this proposal, but mainstream media failed to publicize their comments. [1]
These organizations are opposed to flu vaccine mandates
Many organizations are opposed to mandatory flu vaccination and the lack of options for exemptions, including these well-known groups:
American Medical Association (AMA): 228,000 members [2]
Service Employees International Union, representing health care workers (SEIU): 1,100,000 members [3]
Association of American Physicians and Surgeons: 4,000 members [4]
American Federation of State, County and Municipal Employees (AFSCME): 1,300,000 members [5]
American Federation of Teachers (AFT): 1,600,000 members [6]
Association of Flight Attendants-Communications Workers of America (AFA): 60,000 members [7]
The Coalition of Kaiser Permanente Unions: 95,000 members
United Steel, Paper and Forestry, Rubber, Manufacturing, Energy, Allied Industrial and Service Workers International Union: 30,000 members