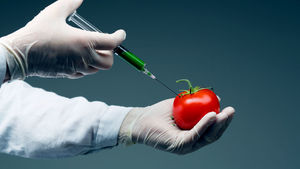 Despite widespread protests, America has very lax policies toward allowing genetically modified food to be grown, packaged, and sold. Outside our borders, it's a different story all together.
There's been a lot of hubbub surrounding our domestic battles to mandate labels for genetically modified organisms, or GMO foods. So much din, in fact, that you might not have noticed other countries out there, wrestling with their own policies on the controversial products. In fact, Scotland just made history by
opting out
of growing all genetically modified crops. And it might set a precedent.