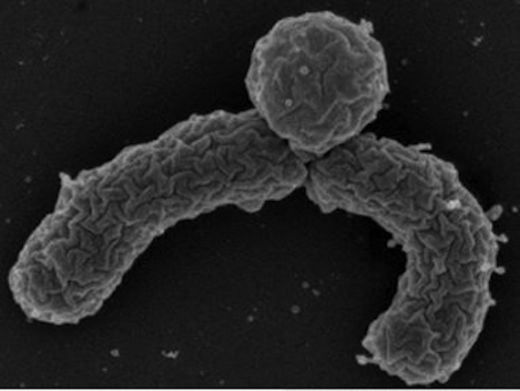 Researchers may have found a new antibiotic that bacteria will not become resistant to for decades, according to a new study. The discovery came not in a lab, but in soil from Maine, using a little-known device that's "generating excitement."
Dr. Kim Lewis, director of Northeastern University's Antimicrobial Discovery Center, sought to find a new source of antibiotics other than synthesizing them in a lab. So he and Slava Epstein, a biology professor at the same Boston, Massachusetts school, headed into "a grassy field in Maine," Lewis told reporters during a Tuesday conference call. They took a soil sample, which yielded teixobactin, the previously undiscovered antibiotic. The journal
Nature
published their research
on Wednesday.
Lewis then tested the compound for resistance development and did not find mutant MSRA (methicillin-resistant Staphylococcus aureus) or Mycobacterium tuberculosis resistant to teixobactin, which was found to block several different targets in the cell wall synthesis pathway. The antibiotic was effective against the deadly ‒ and difficult to treat ‒ staph infection in mice as well.
Teixobactin is thought to attack microbes by binding to fatty lipids that make up the bacterial cell wall, and it is difficult for a bacterium to alter such fundamental building blocks of the cell
,
Nature
reported. By comparison, most antibiotics target proteins and it can be relatively easy for a microbe to become resistant to those drugs by accumulating mutations that alter the target protein's shape.
"Our impression is that nature produced a compound that evolved to be free of resistance," Lewis said to news@Northeastern. "This challenges the dogma that we've operated under that bacteria will always develop resistance. Well, maybe not in this case."
The antibiotic could be a huge weapon in the
fight against drug resistance
, a "serious threat" to world health. In the United States alone, at least two million people become infected with bacteria that are resistant to antibiotics each year, and at least 23,000 people die annually as a direct result of these infections, according to the Centers for Disease Control and Prevention (CDC).