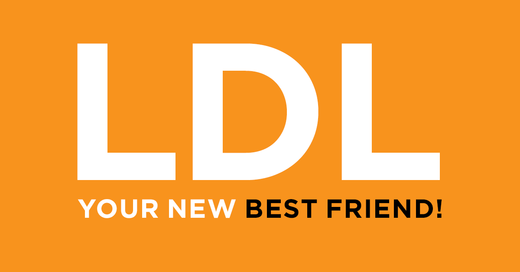 LDL or low density lipoprotein has been given a bad rap. Every since someone decided to call it "bad cholesterol" it has been demonized as being responsible for just about everything bad in the world. Medical doctors and cardiologists in specific have joined the crusade against LDL with a pervasive mentality that somehow the lower the blood value of LDL, the better. Fortunately, the justification for this altruism is unjustified.
So let's take a step back for a moment and review just exactly what LDL is and does, and then I'll move on and explain why the notion of it being something to fear is ill founded.
LDL is what we call a carrier protein. And one of it's important jobs is to carry a fundamentally important chemical to every cell in the body. This chemical is a critical component of cell membranes, serves as a brain antioxidant, and is the raw material from which your body manufactures vitamin D, cortisol, estrogen, progesterone, and testosterone. And this important, life-sustaining chemical is
cholesterol.
So the notion that LDL is "bad cholesterol" is flawed on two counts. First, it is, in and of itself, not cholesterol, it is a protein. Second, now that you've embraced all of its functions in human physiology, it's clear that LDL is anything but bad.
How could we castigate a part of our biochemistry so fundamental for life?