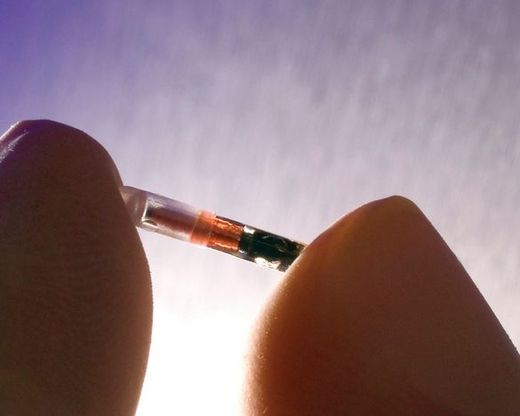 Tired of using a pesky thermometer to check on your health? If a new project funded by the National Science Foundation proves successful, we may soon have a small antenna implanted into our bodies to report on our vital statistics.
In the interest of what it calls "long-term patient monitoring," the NSF has granted $5,070 to a graduate fellowship project which seeks to develop an antenna that could be implanted inside the human body.
"Antennas operating near or inside the human body
are important for a number of applications,
including healthcare
," reads the project grant. "Implantable medical devices such as cardiac pacemakers and retinal implants are a growing feature of modern healthcare, and
implantable antennas for these devices are necessary to monitor battery level and device health, to upload and download data used in patient monitoring,

and more

."