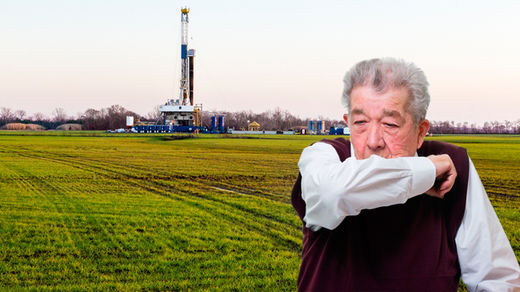 If you know one thing about fracking, it might be that the wells have been linked to explosive tap water. Of course, a tendency toward combustion isn't the biggest problem with gas-infused water;
it's what could happen to you when you drink it.
Although the natural gas industry is
notoriously tight-lipped
about the ingredients of the chemical cocktails that get pumped down into wells, by now it's widely known that the list often includes some
pretty scary, dangerous stuff
, including hydrochloric acid and ethylene glycol (a.k.a. antifreeze). It's also no secret that well sites release hazardous gases like methane and benzene (a carcinogen) into the atmosphere.