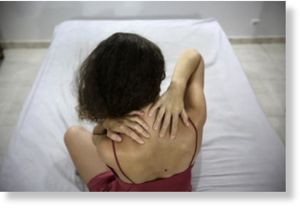 More resilient people tend to have a higher pain tolerance.
Resilience, a person's ability to overcome adverse circumstances, is the main quality associated with pain tolerance among patients and their adjustment to chronic pain. This is the result of a new study carried out at the University of Málaga that shows that the effect of gender on this ability is not as significant as originally thought.
Over the years a number of clinical trials have shown important gender differences with regard to susceptibility to pain through illness, effectiveness of medications and recovery after anaesthetic. Furthermore, these results coincide with general lore where it is often said that women tolerate pain better than men.
However, a new study led by researchers at Malaga University with the aim of analysing the differences between men and women in terms of their experience with chronic pain has dispelled this theory, revealing that these differences are minimal.