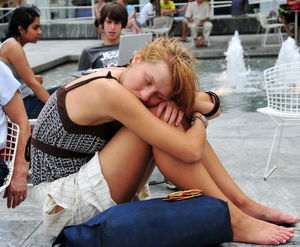 Sleep is the foundation of good health for all of us, especially during times of physical and mental development. But since adolescents are sleeping less these days, it may be time to delay school starting times to ensure young people can be productive and well at this important point in their lives.
Both physical and mental health both suffer when we don't get enough sleep.
And this particularly so for adolescents, who are going through puberty and all its attendant physical and mental development
. But in a
trend that has held
for the
last ten years
young people in this age group have been losing up to one hour of sleep every school night.
The best remedy may be to let adolescents catch up on their sleep by allowing them to start school later.