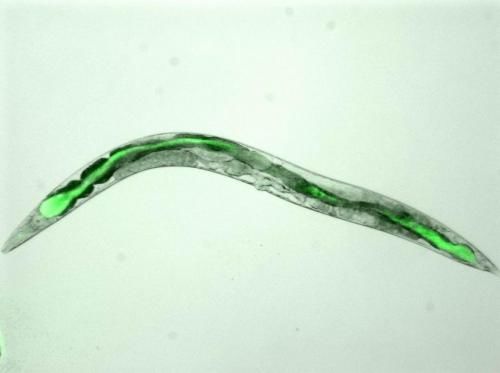 When pathogenic bacteria like
Salmonella
or Staphylococcus invade a host, the host organism should respond by going into a state of high alert, altering its metabolism to defend against the attack.
But if the host doesn't reverse course once the battle is won, its efforts will be wasted on defense rather than on repairing the damage done by bacterial invaders.
Duke University researchers have uncovered the genes that are normally activated during recovery from bacterial infection. The finding could lead to ways to jumpstart this recovery process and possibly fend off autoimmune diseases and chronic inflammatory disorders that can result from the body staying in attack mode for too long.
The study appears Oct. 23, 2014 in
PLOS Genetics
.
"While the steps involved in recognizing microbial pathogens and inducing the immune response have been extensively studied, the pathways involved in host recovery after an infection are not well understood," said Alejandro Aballay, Ph.D., an associate professor of molecular genetics and microbiology at Duke University School of Medicine.