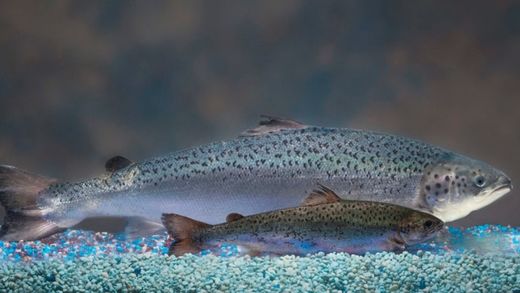 A genetically modified salmon that grows at twice the rate of regular salmon has been approved as food by the U.S. Food and Drug Administration.
The eggs for the salmon are raised in a facility in the eastern P.E.I. community of Bay Fortune and exported to Panama, where they're grown in above-ground tanks.
This is the first genetically modified food animal approved for sale in the world
.