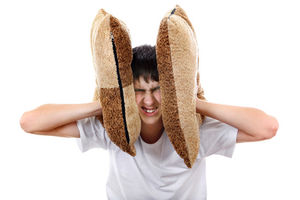 The noise is so loud, Kollyn Zeder often doesn't let the children in her home daycare play outside, worried it might damage their hearing. Windows stay shut, even though she wants fresh air. Often she can't hear her own TV.
"They fly so low over the homes, you can wave to the pilots and they wave back," she said. " It's roaring, roaring, roaring."
The noise from Naval Air Station Oceana, a master jet base in Virginia Beach, Virginia, dominates almost every aspect of her life. And new studies say it may be affecting her health in ways she doesn't realize. While her situation is extreme, her plight typifies what many Americans in urban settings endure: constant loud noise with little recourse for stopping it and few policies for controlling it in the first place.