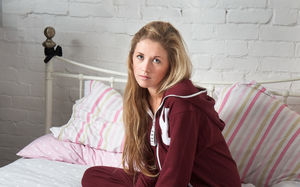 Failing to get enough sleep causes low mood in teenagers, along with worse health and poor learning
, a new review of the psychological evidence finds.
Although hormonal changes are partly to blame for teenage angst,
being short of sleep significantly contributes to lack of motivation and poor mood
.
Due to changes during puberty,
teenagers require more sleep than adults
and most find it hard to get to sleep before 11pm, with many staying up until 2 or 3am.
It's not all down to late night video gaming or TV: the part of the brain which regulates the sleep-wake cycle - the Suprachiasmatic Nucleus - changes in puberty.