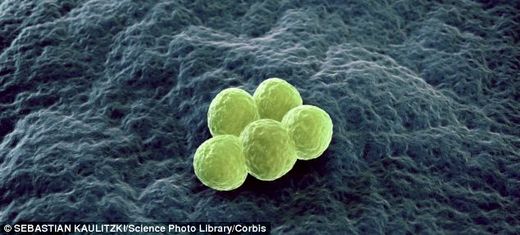 Antibiotic resistance is now a bigger crisis than the AIDS epidemic of the 1980s, a landmark report recently warned.
The spread of deadly superbugs that evade even the most powerful antibiotics is happening across the world, United Nations officials have confirmed. The effects will be devastating - meaning a simple scratch or urinary tract infection could kill.
Tuberculosis (TB) is a scourge that is threatening to get ugly because TB is usually cured by taking antibiotics for six to nine months. However, if that treatment is interrupted or the dose is cut down, the stubborn bacteria battle back and mutate into a tougher strain that can no longer be killed by drugs. Such strains are scaring the heck out of the medical community for good reason.
Tuberculosis is highly contagious, holding the potential to wipe out wide swaths of humanity in the case of an epidemic of these drug resistant strains.
Australia's
first victim
of a killer strain of drug-resistant tuberculosis died amid warnings of a looming health epidemic on Queensland's doorstep. Medical experts are seriously concerned about the handling of the TB epidemic in Papua New Guinea after Catherina Abraham died of an incurable form of the illness, known as XDR-TB (extensively drug resistant TB) in Cairns Base Hospital. Of course we always get big scares from the mainstream medical press, who are big cheerleaders of big pharmaceutical companies as our governmental medical officials.
Now
medical experts are warning
that drug resistant tuberculosis is such a problem in the Asia Pacific region that it could overwhelm health systems.
A drug-resistant TB case did touch off a
scare in U.S.
- "We don't know too much about a Nepalese man who's in medical isolation in Texas while being treated for extensively drug-resistant tuberculosis, or XDR-TB, the most difficult-to-treat kind."
XDR-TB is resistant not only to isoniazid and rifampin but also a class of drugs called fluoroquinolones and one or more potent injectable antibiotics. This is one of the nastiest of all antibiotics, which easily destroys peoples' lives by itself.
TB germs become drug-resistant when patients fail to complete a course of treatment. When a partly-resistant strain is treated with the wrong drugs, it can become extensively resistant.
There are about 60,000 people with XDR-TB strains like the Nepalese man who's in isolation. That means there are other people with XDR-TB traveling the world at any given time.