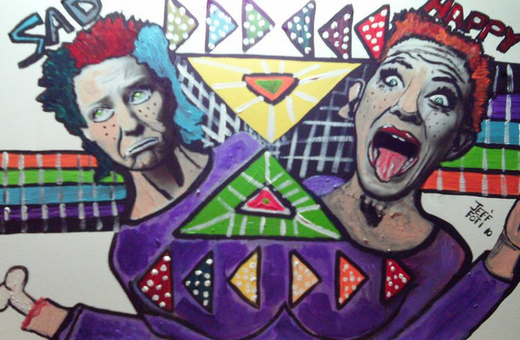 "
Have I gone mad?
" asked the Mad-Hatter.
"I'm afraid so, you're entirely bonkers",
Alice replied,
"but I'll tell you a secret... all the best people are."
The exchange above is from Lewis Carroll's notorious fictional story,
Alice in Wonderland
, which in my professional opinion stands with more validity than today's psychiatric and mental health paradigms. In fact, Alice shares the same view as some of the greatest thinkers of all-time, such as Socrates who once declared:
"Our greatest blessings come to us by way of madness, provided the madness is given us by divine gift."
Plato too referred to insanity as
"a divine gift and the source of the chief blessings granted to men."
So, to best understand bipolar disorder the modern day epidemic of medicated "madness", down the rabbit hole we go...