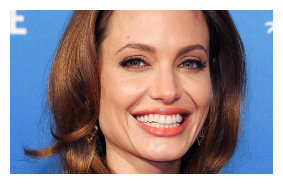 Actress Angelina Jolie is the latest to surgically remove her breasts and partake in a concerning new trend that encourages healthy women to remove their body parts in order to 'prevent cancer'.
I've talked about this trend in the past, with cancer-free
Sharon Osbourne
and even a
Miss America
contender deciding to remove their breasts because they carry a mutation of the BRCA1 gene.
In fact, some doctors have gone much farther than just encouraging breast removal for those with 'at risk' genes. As I discussed back in 2012, some doctors are now making blanket recommendations to remove your limbs in order to 'prevent' cancer.
Paying no mind to nutrition or lifestyle, these doctors (who medical professionals I speak to all believe are truly off their rocker) are advocating self-mutilation in the highest degree and advocating it as something courageous. The simple reality is that we know we can alter our health through nutritional and lifestyle changes that directly impact the development of cancer and our overall immunity.