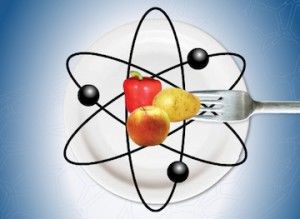 USDA Disregards NOSB's Recommended Prohibition on Nanomaterials in Organics.
Despite the consensus in the organic community that nanotechnology should be prohibited in organics,
the USDA's National Organic Program issued a new guidance in March that allows companies to petition for use of human-engineered nanomaterials in organic production and processing
. The new guidance dismisses the recommendation of the NOP's advisory body, the National Organic Standards Board (NOSB).
Nanomaterials are tiny particles measured in nanometers, or billionths of a meter. Due to their incredibly small size,
nanoparticles ingested in food are fundamentally different and can move throughout the body and through cell structures in unknown ways
. Experts on nanotechnology are virtually unanimous that nanoscale materials have the potential for health effects that are uniquely different from the same substances comprised of larger-sized molecules.