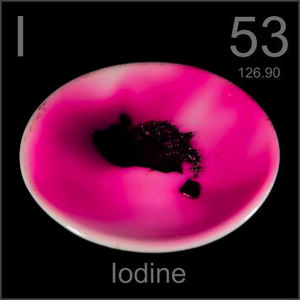 One of the most significant and under-consumed minerals today is iodine. It plays an important role in regulating the thyroid gland and metabolism.
In pregnancy, iodine also helps your baby's brain and nervous system develop. Iodine deficiencies are one of the most important causes of preventable intellectual disability and brain damage worldwide
.
Iodine
is found in eggs, vegetables, and seafood (especially ocean or saltwater seafood). The amount of iodine in many types of food varies according to the amount of iodine in the area's soil or water.
Iodine helps brain development, particularly in the womb and first months, and can improve a child's IQ by 1.22 points.
The findings, published in the journal Lancet Diabetes and Endocrinology, give an economic case for supplementation.