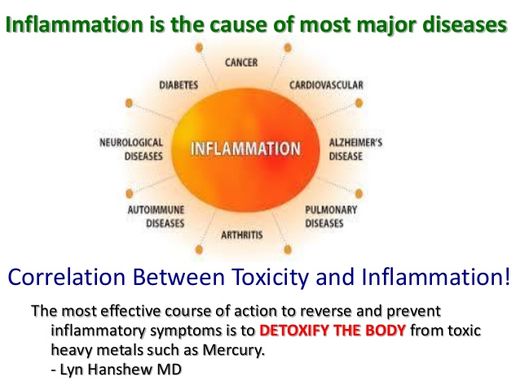 With so much press about the dangers of inflammation, many are already aware of its connection with a range of serious illness. And yet, the fact that heavy metal toxicity is at the root of inflammation oftentimes slips by unnoticed. The unfortunate truth of the matter is this: Until we address toxic metals within the body, methods to tame inflammation will simply be a stopgap measure.
Inflaming cellular pathways
Lyn Hanshew, M.D., believes that inflammation indicates heavy metal toxicity, which leads to the development of diseases such as arteriosclerosis, diabetes, asthma, hypertension, arthritis, colitis and hepatitis, as well as a slew of other degenerative diseases. When the toxic load of heavy metals turns critical, omega-3 and omega-6 fatty acid conversion pathways in cellular membranes become imbalanced, triggering a cascade of inflammation.