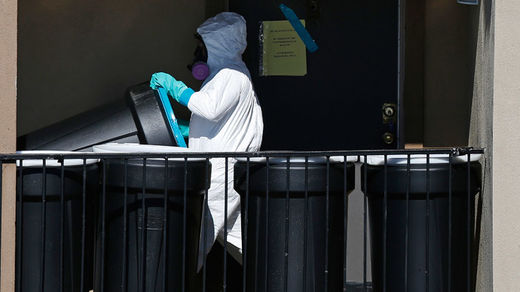 The first patient to be diagnosed with Ebola in the US is in critical condition at a Dallas hospital and is not receiving any of the new experimental drugs for the virus, which has killed over 3,400 people in Africa, media reports say.
Thomas Eric Duncan contracted the disease in Liberia and began to show symptoms after arriving in Texas two weeks ago, causing a panic that he could have infected another 10 individuals.
Dr. Thomas Frieden, director of the US Centers for Disease Control and Prevention (CDC), said Duncan is in critical condition, adding that the patient is not receiving ZMapp - an experimental medicine - because it is "all gone" and is "not going to be available anytime soon."
The comments were made during a briefing with reporters on Sunday.
Speaking on another experiential drug produced by Canada's Tekmira Pharmaceuticals Corp, Frieden described the treatment as "difficult for patients to take."
The decision whether to give this drug to the patient will be made by his doctor and family members, but
"access"
to the medicine will be made available.
"As far as we understand, experimental medicine is not being used," Frieden said. "It's really up to his treating physicians, himself, his family what treatment to take."