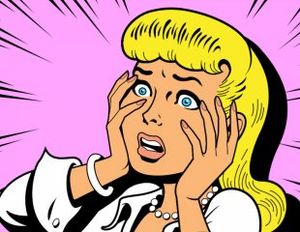 In 2014, a
great
deal
of ink was spilled about the need to stop calling women crazy. Though dismissing women as emotional and irrational is hardly a new phenomenon, a
Washington Post
op-ed
by dating coach Harris O'Malley provided the fodder for a thousand blog posts on the subject. As O'Malley writes,
"It's a form of gaslighting—telling women that their feelings are just wrong, that they don't have the right to feel the way they do."
According to Julie Holland, a psychiatrist who has had her own Manhattan practice for 20 years, this sort of minimizing attitude does serious damage. Not only does it hurt women's self-esteem, but it leads to women being
diagnosed
and medicated for psychiatric disorders at higher rates than men. In her new book
Moody Bitches
, Holland looks at how pharmaceutical industry ads target women, the hormonal differences between genders and our long, dark history of medicating women's emotions. She shared her findings with AlterNet in a telephone interview, which has been condensed and lightly edited for clarity.