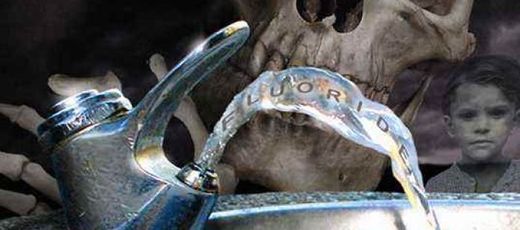 More water fluoridation = more ADHD
The evidence from a new scientific research study shows that children who live in water districts where the water supply is systematically fluoridated suffer with ADHD at a significantly higher rate.
"A multivariate regression analysis showed that after socioeconomic status was controlled each 1 percent increase in artificial fluoridation prevalence in 1992 was associated with approximately 67,000 to 131,000 additional ADHD diagnoses from 2003 to 2011."
For those who are not initiated in the realm of medical statistics, the number of additional diagnoses cited above is extraordinary by any standard of measurement. This study conclusively demonstrates that fluoride exposure among children and adolescents has significant consequences, primarily because of their formative stage of growth and development.
Drinking fluoridated water as a child certainly increases the likelihood that both the assimilation and uptake of a toxic chemical will start a process of bioaccumulation at a young age.
Because young bodies are smaller and more sensitive, there is considerably less body mass to buffer the adverse effects of fluoride (such as
fluoride lowering IQ
).
"In the 1990s, Harvard University conducted a 14-year study that found a link between fluoride and bone cancer. Kidney disease, arthritis, impaired thyroid function, bladder cancer and an increased risk of Alzheimer's disease are all additional risks associated with fluoride toxicity."