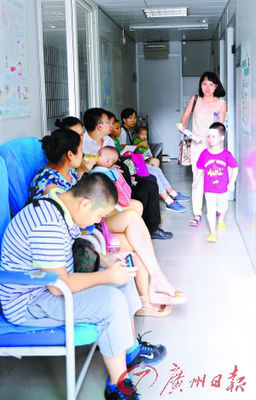 Dengue fever is spreading alarmingly in China with over 1,000 cases surfacing every day in Guangdong province where authorities have launched a massive campaign to deal with the mosquito-borne disease.
The number might keep rising during the week-long National Day holiday starting Wednesday as people travel around in a large number, regional health and family planning commission warned today.
In the worst-hit Guangdong province on South China Sea coast, the dengue fever is at its peak with more than 1,000 new cases reporting every day since Monday,
bringing the total to almost 18,000
, state run Xinhua news agency reported.
The outbreak has now spread to neighbouring
Guangxi province
where more than 203 cases have been reported as of Thursday.
The city's disease control centre has set up over 450 monitoring stations.
Besides, a warm and wet weather which is ideal for mosquito breeding is expected to continue, keeping the situation "severe", the Xinhua report said.
China launched a campaign against the dengue outbreak at the end of last month as the country suffers its worst attack in 20 years with four deaths reported.
The National Health and Family Planning Commission (NHFPC) has attributed the outbreak to high temperatures and wet weather in Guangdong, where the
mosquito population is five times the normal level
.