"And if all others accepted the lie which the Party imposed - if all records told the same tale - then the lie passed into history and became truth. "Who controls the past," ran the Party slogan, "controls the future: who controls the present controls the past." And yet the past, though of its nature alterable, never had been altered. Whatever was true now was true from everlasting to everlasting. It was quite simple. All that was needed was an unending series of victories over your own memory. "Reality control," they called it: in Newspeak, "doublethink." 1984
In my first book, the
Great Cholesterol Con,
I included a passage about Ancel Keys by Henry Blackburn, a colleague and admirer of Keys. It points out that Ancel Keys was humiliated by George Pickering at a meeting of the WHO in Geneva 1954 discussing the new 'epidemic' of heart disease. The quote from Henry Blackburn finishes thus:
'My theory is that Keys was so stung by this event that he left the Geneva meeting intent on gathering the definitive evidence to establish or refute the Diet-Heart theory. Out of this single, moving, personal experience - so my theory goes - came the challenge, the motivation, the implantation of the Seven Countries Study.'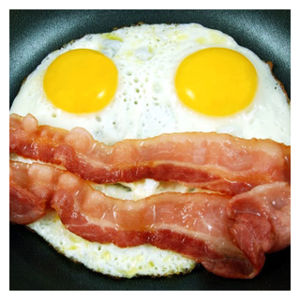 As I wrote in the book.
'
So there you have it. As a result, Ancel Keys stormed off, put together a huge research budget, hired a staff of thousands, did his study and was the able - in objective 'scientific speak,' of course - to say 'I told you so, I told you so. Nyah, nyah, nyah
.'
Not, as I pointed out, the best possible motivation for a research project.
Of course you are going to have to take my word on the exact events described. For, shortly after my book was published, this passage was removed from the University website it was on, never to be seen again.
Cause and effect, who can say? But it does raise an important issue.
If there is no record of a thing happening - did it happen? If you control the historical record, what is truth?
In the age of the Internet you might think it is more difficult to hide the historical record, but in some ways it is easier. If something only exists on a server somewhere, all you need do is delete it and it is gone - forever.
Unless you ensure that you archive it yourself - something I did not do with the Henry Blackburn quote.