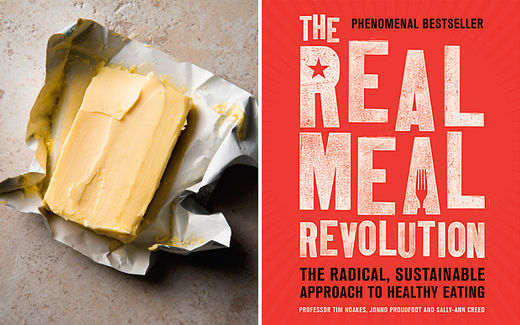 Fat, if the past year's headlines are anything to go by, is
no longer the enemy
.
It's back on the menu (the trend for butter-laden Bulletproof coffee, anyone?), back in our kitchens (low-carb "fat bomb" recipes abound),
and even back in the good books of US government dietary advisers
.
Their report, released in May, declared
eating cholesterol-rich foods has very little bearing on the amount of cholesterol in your body
. If the US government adopts its advice, it could mean a reversal of the dietary information given to Americans since the 1960s. Big news if you've been itching for a fry-up.
Now a new book by three South Africans, the scientist and ultra-marathon-runner Professor Tim Noakes, the nutritionist Sally-Ann Creed, and the chef Jonno Proudfoot, is about to be published in the UK. It explains how we can load up on butter, cheese and cream, while staying healthy and - miraculously - losing weight.