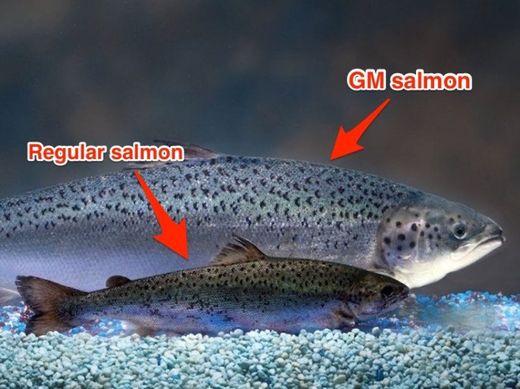 A fast-growing salmon has become the first genetically modified species in the world to be approved for human consumption and it will
not have to be labelled as "GM food".
The US Food and Drug Administration (FDA) yesterday ended 20 years of tortuous negotiations by approving the GM Atlantic salmon, which grows twice as fast as ordinary salmon and can be grown in fish tanks in warehouses on land.
FDA approval in the US raises the prospect that the GM salmon could also eventually be approved in other parts of the world, including Europe, despite fierce public opposition to GM food.
The so-called "Frankenfish" has been bitterly opposed by a coalition of more than 20 anti-GM organisations but their attempts to prevent it from reaching American supermarkets and eventually the global market appear now to have failed.