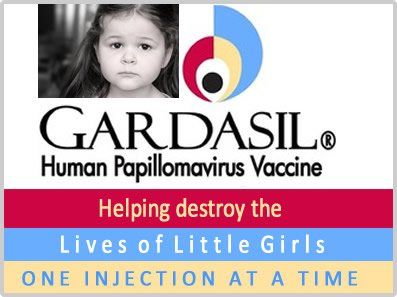 In British Columbia (Canada), school nurses deliberately track down youth aged 14 and up who have consent forms from the their parents marked "NO" to all vaccines and attempt to persuade those children to get vaccinated under "mature consent" laws that state children over the age of 14 may make their own decisions about medical interventions.
A number of my friends' children were coerce into vaccines against their parents' wishes
and one parent in particular has taken his case to the BC Civil Liberties Association.
When vaccination day approached for my 14-year-old daughter, I wanted to keep her home from school. Knowing that many parents relent to vaccinating their children despite their original intention to refuse because they are
bullied into it by nurses or doctors
,
I can easily imagine how hard it must be for children to refuse in the face of such pressure.
I planned to keep my daughter home from school on vaccination day, but the shots took place during her favorite classes and she didn't want to miss them. I coached my daughter on what to say and do if anyone tried to force her to take the shots. I also sent a letter requesting non-vaccination.In my letter, I informed the vaccine-pushers that I would take it to the courts and the media if my daughter was coerced into getting vaccinated.
To my surprise,
the Medical Health Officer for my local health authority responded to my letter
.
It was the usual propaganda with a dash of condescension and a wallop of complete ignorance.
I could not help it. I decided to respond...