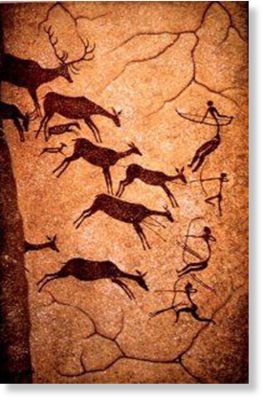 As The Paleo Diet has continued to grow exponentially every year, it is now creating some jealousy and detractors. Its growth is driven by the fact that it is a strong science, whereas most other diets have a weak scientific basis. Due to its strong science, The Paleo Diet works much better than other diets. The latest criticism has been from
US NEWS Health and Wellness
. Prof Loren Cordain has written a rebuttal to their comments which you
can read here
. And below is what I have to say on the topic.
The Paleo Diet is not just some diet that some guy wrote one weekend (unlike some diet books). It is a major international scientific movement involving thousands of scientists- doctors, dentists, dietitians, biochemists, physiologists, paleontologists, archaeologists, and other dedicated scientists.. It is the most evidence based and sound diet ever developed, and the only one that is 2 million years old. Because it is a SCIENCE, it can be IMproved but scarcely DISproved. Similarly you cannot disprove chemistry but you can improve it.
Because it is a science, Paleo diet gladly embraces all scientific research. Paleo diet concepts have steadily improved for the past 60 years or so, to the point where it is the most healthful diet known, and unlikely to make major changes in its recommendations.