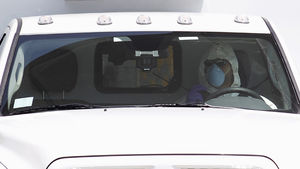 As health officials scramble to respond to the recent Ebola outbreak in West Africa, one emergency coordinator is claiming that Sierra Leone is incapable of handling the situation.
Speaking to
CNN
on Tuesday, Doctors Without Borders coordinator Anja Wolz said the country needs international help if it is going to stop the situation from getting worse. Specifically, she called on the United Nations World Health Organization (WHO) and the US Centers for Disease Control and Prevention (CDC) to become involved.
"I think that the government and the ministry of health here in Sierra Leone is not able to deal with this outbreak. We need much more help from international organizations - as WHO, as CDC, as other organizations - to come to support the government," she said.
"Still we have unsafe burials; people who are doing the burial without disinfection of the body; still we have patients who are hiding themselves; still we have patients or contacts of patients who are running away because they are afraid."