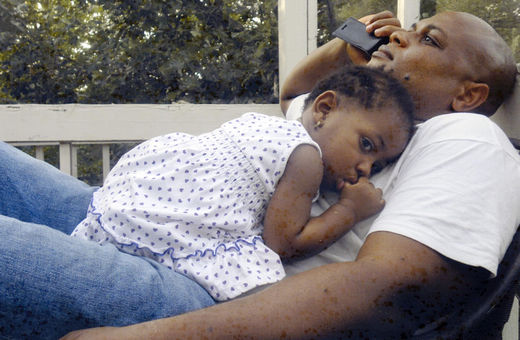 Nigerian authorities said Monday that a doctor in Lagos has contracted Ebola, the second case in the sprawling megacity as the deadliest ever outbreak of the disease continues to spread fear and panic across west Africa. The confirmation that a fourth doctor had been infected comes as fear and anger about the dead being left unburied in Liberia's capital Monrovia brought protesters into the streets, while Sierra Leone's president said Monday that the epidemic threatened the "very essence" of the nation.
"This new case is one of the doctors who attended to the Liberian Ebola patient who died," Nigeria's Health Minister Onyebuchi Chukwu told journalists. He said that 70 other people believed to have come into contact with the Liberian government official were being monitored. Of the eight now in quarantine, three show "symptomatic" signs of the disease, he said.
More worrying still are reports from Liberia that victims' corpses were being dumped or abandoned. Protesters, who blocked major roads in the capital on Monday, claim that the government is not collecting bodies of victims left to rot in the streets or in their homes. According to an update Monday by the UN World Health Organization, at least 887 people have died from Ebola since the beginning of the year as the virus has spread across Guinea, Liberia and Sierra Leone.