"Our study shows that modern humans have less bone density than seen in related species," said Habiba Chirchir.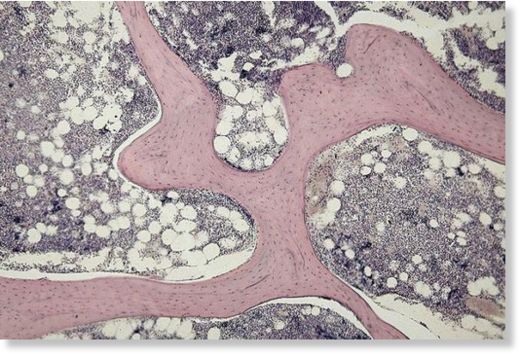 According to a new study,
the ends of human bones became much lighter and less dense around 12,000 years ago -- a loose demarcation that corresponds with modern man's transition from an existence reliant on hunting and gathering to one dedicated to agriculture.
In other words, scientists conclude,
as humans settled down to farm -- abandoning their mobile ways and assuming a more sedentary disposition -- their bones weakened.
The difference in bone structure was first noticed by Habiba Chirchir and her fellow researchers at the at the Smithsonian's National Museum of Natural History, who were analyzing bones of both primates and humans. Chirchir and her colleagues
noticed that the ends of human bones, the portions near joints made of what's called trabecular bone, were less dense and almost spongelike when compared to primate bones.