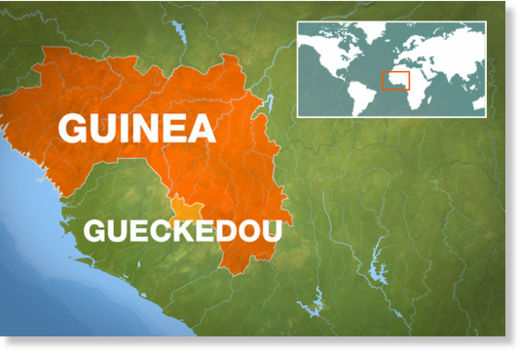 An outbreak of haemorrhagic fever has killed at least 23 people in Guinea's southeastern forest region since February, when the first case was reported, health authorities in the West African nation said.
At least 36 cases have been recorded by local health officials, said Sakoba Keita, the doctor in charge of the prevention of epidemics in Guinea's Health Ministry.
"Today, we have recorded 36 suspected cases and, of those 36, there have been 23 deaths in the prefectures of Gueckedou, Macenta specifically," Keita told Reuters news agency.