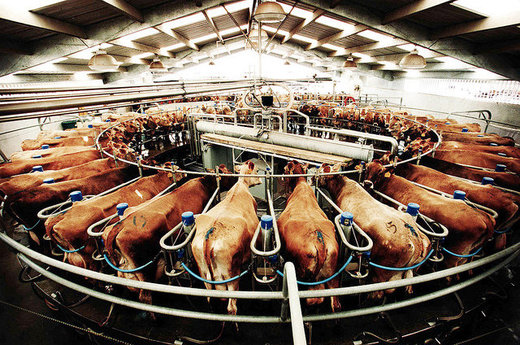 Factory farming is quite possibly the most horrific and destructive practice we humans engage in today. It sacrifices billions of lives each year and serves to pollute, not protect, the environment of our planet. According to the animal rights group,
Last Chance for Animals
, "97% of the 10 billion animals tortured and killed each year are [factory] farm animals."
So why is it that when most people look at their plates they don't see the real story behind what they're eating?
Pollution and Environmental Damage
Let's take a look at a video published by
Factory Farm Drones
about a man who infiltrated factory farm territory with a surveillance drone. In the video, you see a glimpse of how devastating factory farming can be on the environment as well as on neighboring communities who happen to be down-wind of one of these facilities.