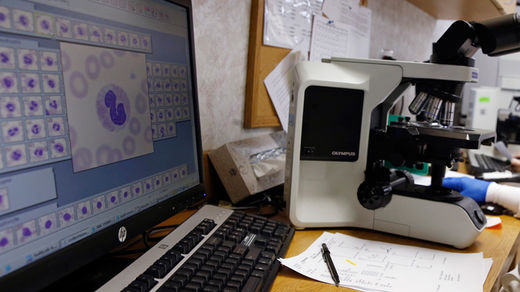 Two people have reportedly died from Middle East Respiratory Syndrome in South Korea, becoming the first lethal cases in the current outbreak. At least 682 people, who had come into contact with those infected with MERS virus, were previously isolated.
A 58-year-old woman, who passed away on Monday, became South Korea's first fatality related to the Middle East Respiratory Syndrome after testing positive for the virus, the Health Ministry said.
The female, whose identity has been withheld, was listed as a suspected case after coming into contact with the country's first MERS patient, a 71-year-old male, who also died.
The health authorities announced six more cases of the virus on Tuesday, bringing the number of afflicted people to 25.
The new cases included South Korea's first tertiary infections, as two of the patients had contracted the virus from a secondarily-infected patient, the ministry added.
At least 682 people, who had contact with these patients, both family members and medical staff who treated them, are in isolation in their homes or in quarantine facilities to prevent the spread of the disease, Health Ministry official Kwon Jun-wook told reporters.
South Korean President Park Geun-Hye has slammed health officials for their "insufficient" response to the virus outbreak.
"The initial response to MERS... was insufficient," Park said, calling to increase government efforts to prevent any further spread of the virus.