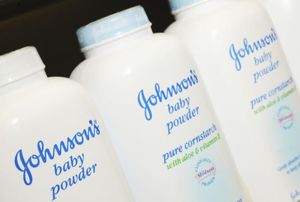 Johnson & Johnson and its subsidiaries have agreed to pay over $2.2 billion to resolve criminal and civil allegations that the company promoted powerful psychiatric drugs
for unapproved uses in children, seniors and disabled patients
, the Department of Justice announced on Monday.
The allegations include paying kickbacks to physicians and pharmacies to recommend and prescribe Risperdal and Invega, both antipsychotic drugs, and Natrecor, which is used to treat heart failure.
The figure includes $1.72 billion in civil settlements with federal and state governments as well as $485 million in criminal fines and forfeited profits.
The agreement is the third-largest U.S. settlement involving a drugmaker, and the latest in a string of legal actions against drug companies that allegedly put profits ahead of patients. In recent years, the government has cracked down on the pharmaceutical industry's aggressive marketing tactics, which include pushing medicines for unapproved, or off-label, uses. While doctors are allowed to prescribe medicines for any use, drugmakers cannot promote them in any way that is not approved by FDA.