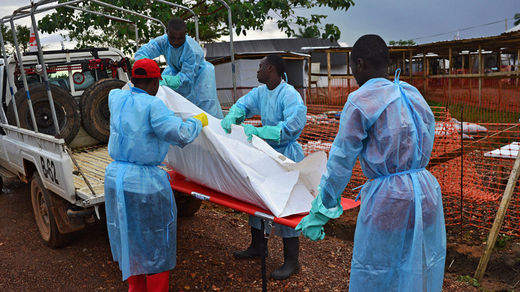 The official death toll from the deadly Ebola outbreak in West Africa is currently standing at 1,069 deaths out of 1,975 cases, but the numbers could be vastly underestimated, the World Health Organization has warned.
"[WHO] staff at the outbreak sites see evidence that the numbers of reported cases and deaths vastly underestimate the
magnitude
of the outbreak," the organization wrote on its website.
While no new cases surfaced, the outbreak is expected to continue "for some time" in West African states affected by the virus, the WHO said, adding that the "operational response plan extends over the next several months."
WHO is coordinating the international response such as the World Food Programme and is using its "well-developed logistics to deliver food to the more than one million people locked down in the quarantine zones, where the borders of Guinea, Liberia, and Sierra Leone intersect." The organization is also mapping out the outbreak to effectively locate closest treatment facilities.