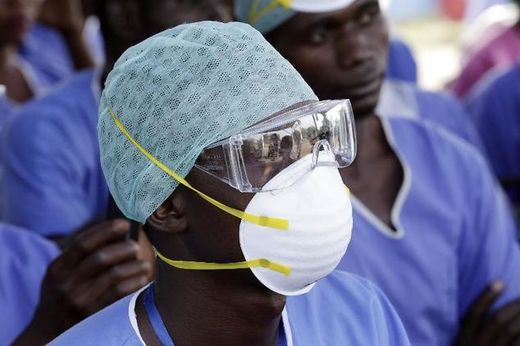 Deputy communication minister Theo Nicol said "the lockdown for five days... is meant for us to get an accurate picture of the situation," adding: "Other districts will carry on with their own individual lockdown after this if they deemed it necessary."
Ebola has killed more than 7,500 people, almost all of them in west Africa.
Sierra Leone, Liberia and Guinea are the three nations worst-hit by the epidemic, and Sierra Leone recently overtook Liberia as the country with the highest number of Ebola infections.
Kamara said shops and markets would be closed throughout the period, and "no unauthorised vehicles or motorcycle taxis" would be allowed to circulate "except those officially assigned to Ebola-related assignments."
Among "key objectives" is to allow health workers to identify patients, Kamara said.
Sierra Leone declared a state of emergency on July 31 after the Ebola outbreak and imposed restrictions on the movement of people.
As of Wednesday six of the country's 14 departments have these restrictions in place.
On December 12, the government announced a restriction on large Christmas and New Year gatherings.
Several residents in the country's north told AFP by telephone that locals had largely been conforming to the new strictures.