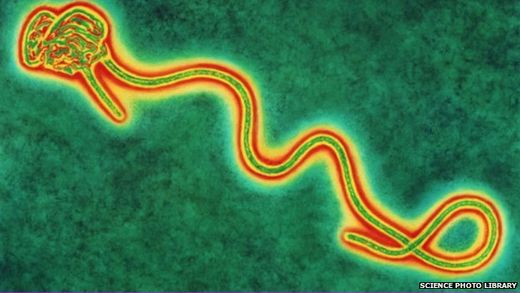 Fear of infection with the Ebola virus is becoming as contagious as the virus itself, with mainstream media outlets like
CNN reporting
,
'Ebola outbreak could have 'catastrophic' consequences.'
Given the prevailing mortality statistics, perhaps the fear is, at least partially, justified, with the most virulent form of the virus - the Zaire Ebola virus - observed to have a fatality rate of about 83%,[1]and with no officially recognized conventional or natural therapy found capable of mitigating morbidity and mortality associated with infection from it.
There are actually five Ebola viruses in the Ebolavirus genus,[2] with four of them known to infect humans causing Ebola virus disease, a highly lethal form of hemorrhagic fever. Ebola virus infection is believed to originate from either monkeys or fruit bats, and once a human is infected, transmission can occur through blood or bodily fluids, sexual intercourse,[3] and as a recent concerning
investigative report revealed
,
through the air.
While the conventional medical system reflexively puts its faith and money into drug and vaccine development, with
NIH recently announcing
it will begin an early trial on Ebola vaccines this September of this year, very little research has been performed on reducing risk, or mitigating post-infection harm, with the use of time-tested, natural immune-boosting and/or plant-based approaches. Given the low safety risk and cost of botanical- and food-based interventions, this is where we should be looking first for viable, and immediately accessible solutions. Indeed, a recent study published in 2012 holds great promise as far as identifying a natural way to mitigate the virulence - and therefore also widespread fear -- associated with Ebola virus.