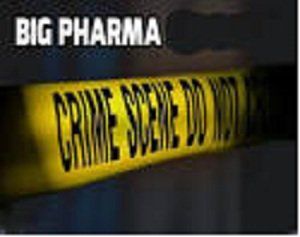 The idea that the pharmaceutical industry can be compared to the mafia is for some a case of thinking the unthinkable. However, when you realize that Big Pharma has more interest in profits than the genuine welfare concern of individuals then it starts to make sense when considering their hidden ulterior motives and manipulative ways of controlling.
So here are 9 similarities that may be used to compare Big Pharma with the mafia.
1. Filthy rich
Both Big Pharma and the mafia are indeed filthy rich from obscene amounts of money made by their businesses.
2. Side effects of their businesses
Both have businesses that involve serious injuries and killings as side effects as a consequence of their operations. In the case of Big Pharma it's through the release of deadly medicines on the public from corrupted healthcare where they influence and control approval bodies such as the American regulators the FDA (Food and Drug Administration) having conflicts of interest.