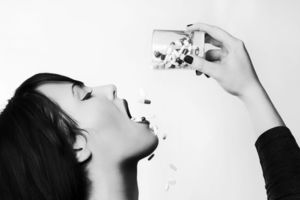 In the 1940s, opioid-based narcotics like opium and heroin were popular drugs of abuse, which lead to strict controls being put into place to curb their use. Regulations existed to control who could prescribe opioids and at what doses; breaches to the regulations could lead to a loss of your medical license or criminal prosecution.
Many physicians feared the repercussions, and thus may have under-prescribed such medications, even in cases where they're called for, such as in late-stage cancer pain.
1
Decades later, in the 1990s, successful lobbying by pharmaceutical makers led to changes in the opioid regulations, such that doctors couldn't be penalized for prescribing them.
The loosened regulations paved the way for the aggressive treatment of pain, not only in cancer patients and those with terminal diseases, but in virtually anyone with chronic pain. We're now at the opposite end of the spectrum, where opioids are vastly
overprescribed
and doing far more harm than good.