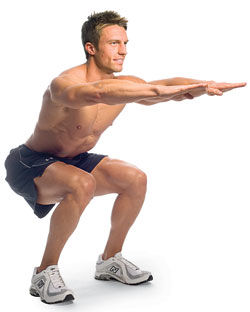 We all know that exercise can make us fitter and reduce our risk for illnesses such as diabetes and heart disease. But just how, from start to finish, a run or a bike ride might translate into a healthier life has remained baffling.
Now new research reports that the answer may lie, in part, in our DNA.
Exercise, a new study finds, changes the shape and functioning of our genes
, an important stop on the way to improved health and fitness.
The human genome is astonishingly complex and dynamic, with genes constantly turning on or off, depending on what biochemical signals they receive from the body. When genes are turned on, they express proteins that prompt physiological responses elsewhere in the body.
Scientists know that certain genes become active or quieter as a result of exercise. But they hadn't understood how those genes know how to respond to exercise.