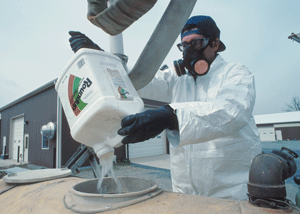 Glyphosate is the active ingredient in one of the most heavily used herbicide in the world: Monsanto's Roundup
®
. The industry claims that Roundup
®
is quite safe, but authors of a recent article in the scientific journal
Entropy
reach a very different conclusion:
"Contrary to the current widely-held misconception that glyphosate is relatively harmless to humans, the available evidence shows that
glyphosate may rather be the most important factor in the development of multiple chronic diseases and conditions that have become prevalent in Westernized societies
."
[i]
This is a bold assertion. Is it possible that we are only now realizing the harmful effects of this herbicide that has been in common use since the 1970s? How does glyphosate harm humans? How did we overlook these problems for decades? Read on.