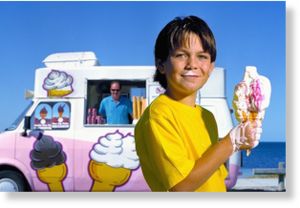 CHILDREN who have large amounts of sugar in their diet may be at risk of developing high blood pressure and heart disease, a new study reveals.
Researchers looked at the calorie intake of more than 300 children and found those with high-sugar diets were more likely to have higher blood pressure. The report, published in the American Journal of Clinical Nutrition, says the results support a hypothesis that excessive sugar consumption among children "may contribute to the development of poor cardiovascular health before maturity".
The food industry has argued that sugar is not "implicated" in any serious diseases, including diabetes, heart disease and cancer. However, this is just the latest research that suggests sugar may have a specific and adverse metabolic effect on the body over and above the effects of consuming too many calories.
Kenneth Kell, one of the report's authors, said: "Added sugars in our study were associated with risk factors for the development of cardiovascular disease. However, more research is needed to determine causality and physiological mechanisms."