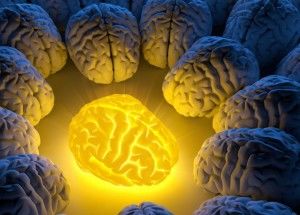 Depressive disorders affect millions of Americans every year.
They can damage family relationships, affect job or school performance and be a risk factors for physical health problems as well. There are many prescription drugs available nowadays, and while they are certainly an improvement over first-generation antidepressants, they still carry with them an array of side effects that many people would like to avoid.
There are, however, natural options to help treat depression, especially if it is mild to moderate in nature. A balanced diet, rest, regular exercise and stress management can all help this condition. And, increasingly, researchers are finding that depression is also responsive to treatment with natural supplements like curcumin, the active ingredient in turmeric.
New landmark study
A landmark study on curcumin and its effects on depression, however, could spell new hope and an increased quality of life for those suffering from this disorder. The new breakthrough research concluded that curcumin was as effective as Prozac in treating depressive disorders but lacked any serious side effects and was well-tolerated by patients across the board. This could deal quite a blow to the pharmaceutical industry, which makes a whopping $12 billion annually from the sale of antidepressants which carry undesirable side effects and which, for many patients, simply do not work.