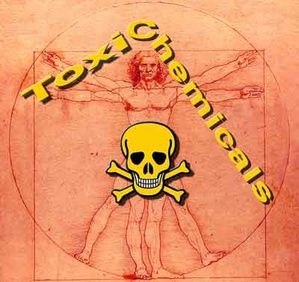 The chemicals that we're exposed to in our daily lives are often approved by the government
under the assumption that they're safe in small doses
, even over a long period of time. For years, regulators relied on the old adage "the dose makes the poison" to try to explain their logic. While that might have appeared true for certain chemicals for many years,
we now live in a world where exposure to a large variety of chemicals is unavoidable and it's finally becoming clear that we can't evaluate these chemicals in isolation.
Think about a simple picnic in a city park. The air you breathe is filled with particulate matter from car exhaust, the landscaping was likely treated with chemical fertilizers and Roundup or another weedkiller, the plastic surrounding your food or drink items might contain BPA or phthalates, your drinks could contain preservatives, the antibacterial spray you use on your hands after eating might contain triclosan and the sunscreen you apply on your skin probably contains nanomaterials.
Now extrapolate that scenario to each and every activity you partake in on a daily basis.