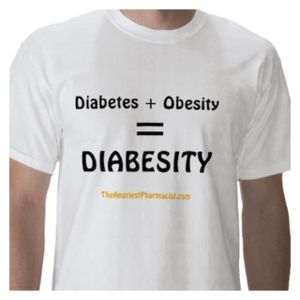 Outside of heart disease and statins, another area I have been studying for many years is diabetes. Not type I diabetes (caused by destruction of beta-cells in the pancreas and a lack of insulin), but type II diabetes. Type II diabetes has nothing to do with a lack of insulin, it is generally considered to be caused by insulin resistance i.e. enough insulin is produced, but there is 'resistance' to its effects.
This resistance firstly drives up the insulin levels. However, as it worsens, the raised insulin levels are no longer sufficient, so the blood sugar levels rise anyway. At first the fasting sugar levels may be normal, but the response to a sugar 'test' shows an abnormally high level about an hour later. This is why a glucose tolerance test (GTT) used to be the way of diagnosing early stage type II diabetes.
This has been superseded by the HbA1c test. This test, essentially, looks at the amount of glucose that has stuck to your red blood cells over the last month.
Which gives an idea of what the 'average' sugar level has been over a longer time period. It is a better measure.
Anyway, without getting too bogged down in technical details, the model that is used to explain type II diabetes is very simple.
You eat too much
You become obese
As you become more and more obese you become more and more insulin resistant
Your insulin level rises to overcome this resistance
At some point the resistance become too much
You develop raised blood sugar levels aka type II diabetes
I call this the 'blowing up a balloon' model of diabetes. As the balloon expands, you need to blow harder to get more air in.
This model (or variations thereof) is almost universally agreed, by almost everyone. It should come as no surprise, therefore, that I do not agree with it. Yes, there is not the slightest doubt that diabetes and obesity are related. In fact, there is no doubt that obesity; insulin resistance and type II diabetes are closely related.