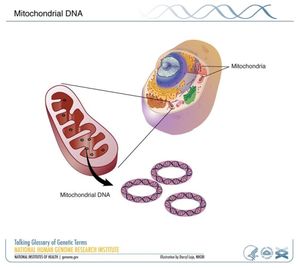 Emerging evidence suggests expanded insights into the nature of depression may be forthcoming. The optimism accompanies the discovery that the illness is associated with metabolic or cellular changes.
As reported in the journal
Current Biology
, the finding of a cellular signature may provide scientists an opportunity to measure and monitor mental health at the cellular level.
In some form, cellular changes may be a response to perceived stress — with depression a result of the cellular modifications.
"Our most notable finding is that
the amount of mitochondrial DNA changes in response to stress
," says Professor Jonathan Flint of the University of Oxford.
Mitochondria are compartments in cells responsible for generating energy. An increase in mitochondrial DNA suggests a change in mitochondria and cellular energetics
, Flint explains.
"We see an unexpected link between cellular energetics and major depression, which has always been seen as a mood disorder."