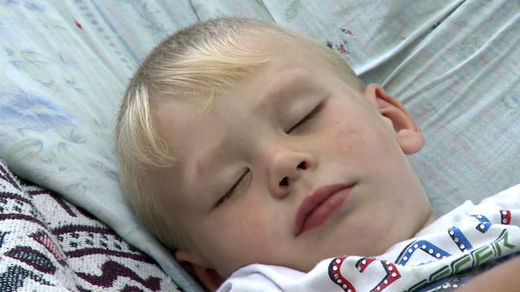 New cases of the inexplicable disorder, dubbed "Sleepy Hollow," have appeared in Kalachi, the village in Kazakhstan where every tenth villager, including children, has mysteriously fallen asleep in broad daylight, some unable to wake up for days on end.
"The ninth wave of the disease has started," A
manbek Kalzhanov, head of the administration of Esil district, told Interfax. "
Yesterday two people - a man and a woman - became sick. Since the outbreak of the disease 120 people have fallen ill."
According to Kalzhanov, the overall situation in Kalachi, a village in northern Kazakhstan, is under control. The local hospital is fully operational, along with a school, attended by about 40 students.
Meanwhile, most of the inhabitants of the village, which used to be home to over 600 residents, have agreed to move to other areas, local official Sergey Kulagin said.
"Of the 218 families, 124 expressed a desire to relocate. Thirty-four families (95 people), including 27 children, have already left the village,"
he said.