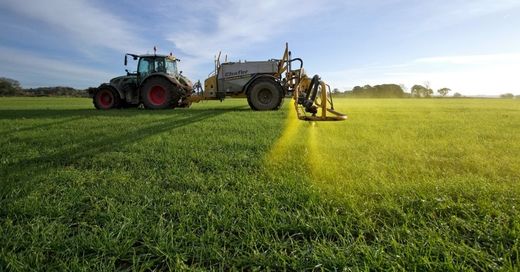 Watchdog groups say approval of Dow's Enlist Duo herbicide will threaten the health of humans and environment, promote the expanded use of GMO seeds and spur the growth of more herbicide-resistant weeds.
Ignoring the concerns of scientists, doctors, food safety advocates, environmentalists, and more than half a million U.S. citizens, the Environmental Protection Agency (EPA) on Wednesday issued their final approval for what has been dubbed Dow AgroSciences' 'Agent Orange' herbicide.
In a press statement, the agrochemical giant
said
that their Enlist Duo herbicide is now registered for use on Dow Enlist-brand genetically engineered corn and soy crops, which the U.S. Department of Agriculture (USDA)
approved
less than a month ago.
The herbicide is made from a combination of glyphosate, the main ingredient in Monsanto's Roundup, and 2,4-D, a component of the toxic Agent Orange herbicide used during the Vietnam War, which has been linked to numerous health issues including increased risks of non-Hodgkin's lymphoma, Parkinson's and immune system problems.