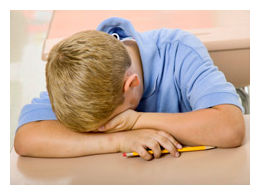 Taking stimulant medications may decrease quantity and quality of sleep for kids with attention-deficit hyperactivity disorder (ADHD), according to an analysis of existing studies.
"Some researchers note that stimulants may improve sleep, because they reduce bedtime-resistant behaviors," said lead author Katherine M. Kidwell, a psychology doctoral candidate at the University of Nebraska.
"However,
our study shows that stimulant medications impair sleep in children
," Kidwell told Reuters Health by email.
Her team reviewed nine studies of children or teens with ADHD who were randomly assigned to receive stimulant medication or not. All of the studies used objective measures of sleep.
The results of the individual studies sometimes contradicted each other, but
in general, kids on stimulant medications took longer to fall asleep than others, and that time lengthened as the number of doses per day increased.