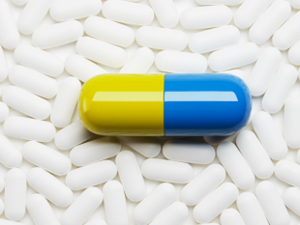 The pharmaceutical industry has flooded America with antipsychotics.
Does anyone remember Thorazine? It was an antipsychotic given to mentally ill people, often in institutions, that was so sedating, it gave rise to the term "Thorazine shuffle." Ads for Thorazine in medical journals, before drugs were advertised directly to patients, showed Aunt Hattie in a hospital gown, zoned out but causing no trouble to herself or anyone else. No wonder Thorazine and related drugs Haldol, Mellaril and Stelazine were called chemical straitjackets.
But Thorazine and similar drugs became close to obsolete in 1993 when a second generation of antipsychotics which included Risperdal, Zyprexa, Seroquel, Geodon and Abilify came online. Called "atypical" antipsychotics, the drugs seemed to have fewer side effects than their predecessors like dry mouth, constipation and the stigmatizing and permanent facial tics known as TD or tardive dyskinesia. (In actuality, they were similar.) More importantly, the drugs were obscenely expensive: 100 tablets of Seroquel cost as much as $2,000, Zyprexa, $1,680 and Abilify $1,644.