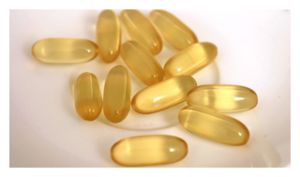 The
bulk of fish oil supplements sold in New Zealand and Australia are misleading consumers with false claims,
a study has found.
A University of Auckland study found the bulk of supplements sold in the two countries were almost a third lower in omega-3 fatty acids than their labels claimed.
Only three of the 32 fish oil supplements analysed by the scientists contained the concentrations of fatty acids listed on the label.
The rest had on average 68 per cent of the claimed content.
The University of Auckland's Professor Wayne Cutfield said the research team found the price of each supplement made no difference to the quality of the product.
"You might think that a more expensive fish oil is less likely to be degraded," he said.
"That is not the case, there is no relationship with price."
Although the researchers did not publish the brand names of the fish oil supplements that were analysed, Cutfield said almost half were encapsulated, labelled and marketed from Australia.
Most fish oil products are sourced from deep sea fish from the west coast of South America.
The researchers found the majority of the supplements tested were considerably oxidised - the oils were on the way to becoming rancid.
The active ingredients in omega-3 were fragile and prone to oxidisation, which could occur on the long trip from South America, Cutfield said.