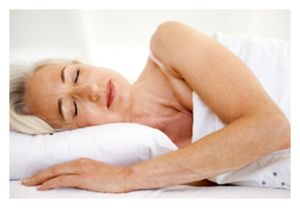 Alluring new research suggests that obtaining adequate amounts of sleep during middle age may help to maintain mental functions 30 years later.
Researchers have known that obtaining appropriate amounts of sleep in young and middle-aged people helps memory and learning
. Also, that as a person ages and enters into their seventh, eighth, and ninth decades, they don't sleep as much or as well - and sleep is no longer linked so much to memory.
Michael K. Scullin, Ph.D., director of Baylor University's Sleep Neuroscience and Cognition Laboratory, reviewed 50 years of sleep research and discovered some interesting findings.
"We came across studies that showed that sleeping well in middle age predicted better mental functioning 28 years later." Therefore, improving sleep early in life might delay, or even reverse, age-related changes in memory and thinking.