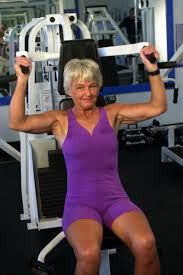 Chronological aging begins at birth, and you can't stop the clock from ticking. However, there's also
biological
aging, and evidence suggests the aging of your cells can indeed be slowed, and in some cases even reversed.
This is particularly true of muscle tissue, which can be regenerated even at an advanced age with the appropriate diet and exercise.
It may come as a surprise that muscle aging may start at a relatively young age. By the time you enter your third decade of life, age-related muscle decline may already have begun if you've neglected to take proactive steps to prevent it.
Without intervention, you can lose an average of nearly seven pounds (three kilos) of muscle per decade.
1
It's important to realize that your daily activities play a key role in this process. What you eat, when you eat, and how you exercise all translate into gene activities that dictate the speed at which your body ages.