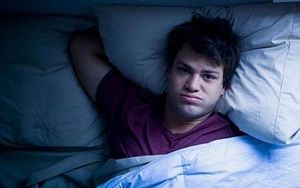 Researchers have identified
an association between persistent insomnia and increased inflammation
and mortality.
Scientists from the University of Arizona found that people who suffer from persistent insomnia are at greater risk of death than those who experience intermittent insomnia.
Their study has been published in
The American Journal of Medicine
.
Experts say that although about 20 percent of U.S. adults are affected by insomnia, only half (10 percent) suffer from persistent (or chronic) insomnia.
"We hypothesized that
insomnia that was persistent over eight years, rather than intermittent insomnia, was associated with death independent of the effects of sedatives, opportunity for sleep (to distinguish it from sleep deprivation), and other confounding factors
in a representative sample of the general adult community," explained lead investigator Sairam Parthasarathy, M.D., associate professor of medicine at the University of Arizona College of Medicine-Tucson.