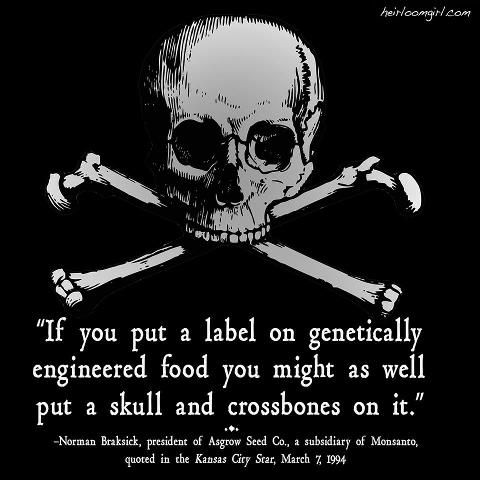 "Monsanto should not have to vouchsafe the safety of biotech food. Our interest is in selling as much of it as possible. Assuring its safety is the FDA's job." - Phil Angell, Monsanto's director of corporate communications, quoted in the New York Times, October 25, 1998
For two decades, starting with the controversial introduction of Monsanto's recombinant Bovine Growth Hormone (rBGH) and Calgene's Flavr Savr tomato in 1994, polls have consistently shown that U.S. consumers are wary, indeed alarmed, about the new technology of genetic engineering (GE). Surveyed regularly, the overwhelming majority of Americans have repeatedly stated that they either want these "Frankenfoods" banned, or at least clearly labeled.
In a March 2012 national poll, conducted by the Mellman Group, 91% of Americans said they wanted GMO foods labeled. When asked whether gene-altered foods were safe, 34% of consumers said they believed that gene-altered foods were definitely unsafe; 41% said they were not sure; while 41% said genetically engineered foods should be banned.
Five counties and two cities in California and Washington have
banned the growing of GE crops
. In addition, given the near total absence of FDA regulation, 19 states have passed laws restricting Genetically Modified Organisms (GMOs).
Millions of consumers are purchasing over $30 billion of organic foods, and $60 billion worth of so-called "natural" foods, every year, in part because organic standards prohibit the use of gene-altered seeds or ingredients. But many consumers believe mistakenly that "natural" foods are GE-free as well.