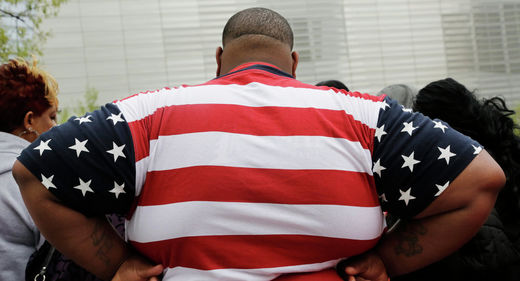 Scientists in the United States think they may have discovered a cure for obesity in a minor DNA tweak that causes the metabolism to burn up excess fat.
While overeating and lack of exercise were long thought to be the main contributors to weight gain, researchers now believe that genetics play a crucial role in whether fat is stored or used up as energy.
Scientists at Harvard and MIT have discovered that the FTO gene, the so-called "obesity gene," activates two other genes that halt thermogenesis, or burning off energy. But researchers used a groundbreaking gene-manipulation technique to reverse that process, allowing energy to be burned off rather than stored as fat.
The study creates hope that a drug or treatment for obesity could one day be developed.