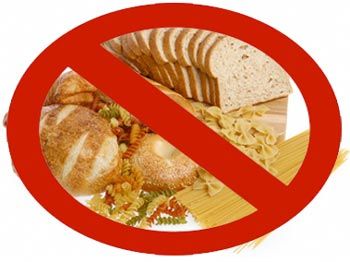 The gluten free aisle at the grocery store continues to grow along with the popularity of the gluten free diet. Unfortunately, the majority of the foods being sold are
highly processed
.
Many of them contain
genetically modified ingredients
. Many of them contain other
grains like
corn and rice
(glutens in these have been shown to create damage in celiacs).
Many of them are
cross contaminated
with gluten.
A recent study published in
Biomed Central Gastroenterology
confirms that avoiding these processed foods improves healing in those who have previously gone traditionally gluten free and not responded (this is often referred to as non responsive disease). A summary of the study is below:
Patients with persistent symptoms and/or villous atrophy despite strict adherence to a gluten-free diet (GFD) have non-responsive celiac disease (NRCD). A subset of these patients has refractory celiac disease (RCD), yet some NRCD patients may simply be reacting to gluten cross-contamination. Here we describe the effects of a 3-6 month diet of whole, unprocessed foods, termed the Gluten Contamination Elimination Diet (GCED), on NRCD.

Prior to the GCED, all patients were interviewed by an experienced dietitian and no sources of hidden gluten ingestion were identified.
Sources:
BMC Gastroenterol
. 2013 Feb 28;13:40. doi: 10.1186/1471-230X-13-40.