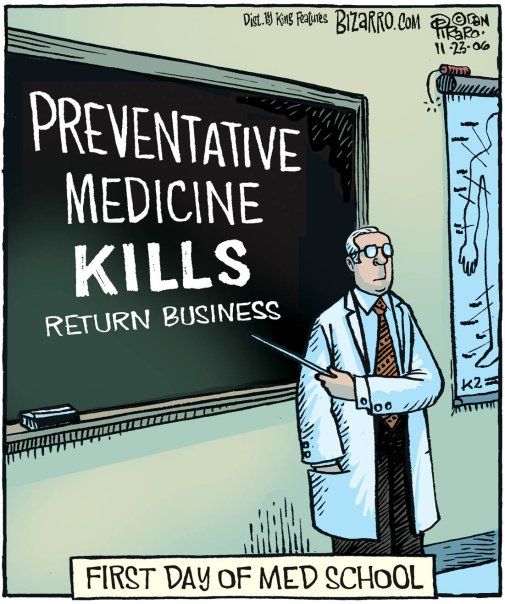 "Elites who invent reality need an unimpeachable operation, headed up by people who are relentlessly promoted as the sanest, most intelligent, competent, and caring representatives of the human race. Guess who that would be?" (
The Magician Awakes
, Jon Rappoport)
In 1976, the great critic of 20th-century society, Ivan Illich, wrote:
"Modern medicine is a negation of health. It isn't organized to serve human health, but only itself, an institution. It makes more people sick than it heals."
The medical cartel is the answer to the question: what do you with the population of Earth once they are living under a globalist oligarchy?
It's all about managing lives, from womb to grave, and no institution serves that management better than Medicine.
First of all, you have a system that dispenses toxic drugs in an endless stream, killing in the US alone, by conservative estimate, 100,000 people per year. On top of that, medical drugs cause anywhere from two to four millions severe adverse effects annually.