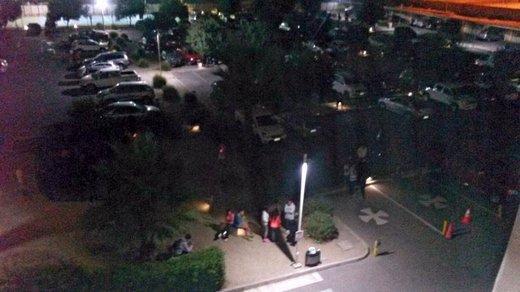 A strong earthquake with a preliminary
magnitude of 6.3
has struck off the coast of central Chile, centered off Tongoy and La Serena, seismologists say.
No tsunami warnings have been issued.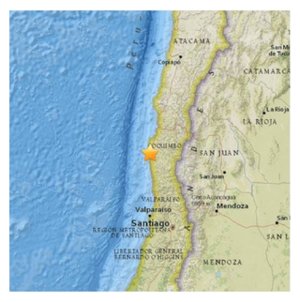 The earthquake, which struck at 9:33 p.m. local time on Tuesday, was centered in the ocean about 48 kilometers southwest of the coastal town of Tongoy, or 89 kilometers southwest of La Serena. It struck about 19 kilometers deep, making it a shallow earthquake, according to Chile's national seismological agency.
Moderate shaking was felt in the Coquimbo Region, according to Chile's National Office of Emergency of the Interior Ministry (ONEMI). "The characteristics of the earthquake do not meet the conditions necessary to generate a tsunami off the coast of Chile," ONEMI said in an alert. No tsunami warnings have been issued.
Other details were not yet available, but there were no immediate reports of damage or casualties.
Chile and the wider region are on the so-called 'Pacific Ring of Fire' which is regularly struck by large earthquakes, including the Great Chilean earthquake that struck the coast of central Chile on May 22, 1960. The 9.5-magnitude earthquake, the largest earthquake ever instrumentally recorded, left between 490 and 5,700 people killed.