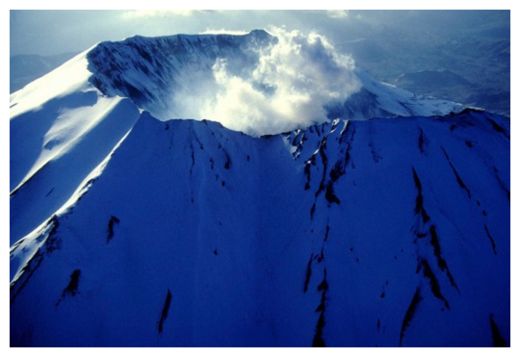 Ten years ago Wednesday, Mount St. Helens in Washington erupted after being quiet for nearly two decades, and now US Geological Survey (USGS) scientists are concerned that the volcano could mark the occasion by becoming active once again, various media outlets reported over the weekend.
The volcano reawakened in September 2004 and erupted on October 1, remaining active until late January 2008, according to the
USGS
. That event began with relatively small ejections of ash, which were followed by over three years of continuous slow lava extrusion - a stark contrast to the catastrophic May 1980 eruption that killed 57 and caused over $1 billion in damage.
"Since that time, scientists have been heavily monitoring the area to pinpoint when the next eruption will take place," said Tara West of
Inquisitr News
. Experts expect "future dome-building eruptions at the volcano," and while they are uncertain exactly when that could occur, Mount St. Helens is starting showing signs of activity, she added.