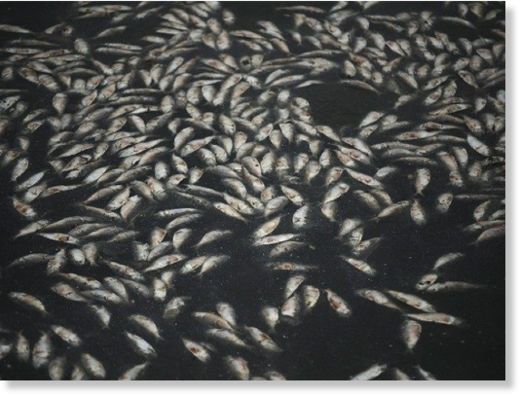 Thousands of dead fish washed ashore at Freeport's Bryan Beach.
The dead fish stretched from the mouth of the Brazos River to several hundred yards to the east.
The city's assistant manager made the discovery during a routine check Wednesday afternoon.
"As I made my way down there I could tell there was an abundant smell as well," Arispe recalled.
"The sheer amount when I got there, it was shocking."
People in Freeport are waiting on the state to determine the exact cause of the die-off.
Right now the city and seasoned fishermen suspect red tide, a natural phenomenon that produces a
high level of algae that can lower oxygen levels and add toxins to the water.