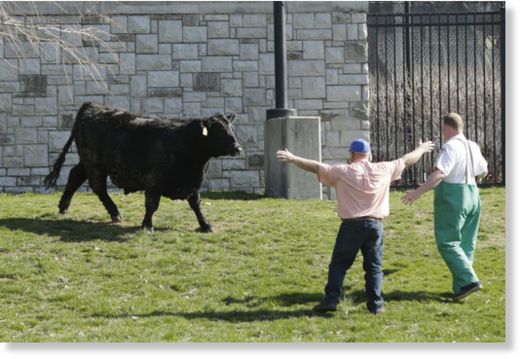 Maybe it's just instinct, but some animals seem to know when their time is up.
This bovine-escape artist slipped out of a university animal science building where it was due to be 'processed' - aka executed.
For just over two hours, the cow was found trotting around the University of Kentucky's campus until the former president of the college's rodeo club (yes, they have a rodeo club) was able to lasso the animal and help authorities return it to captivity.
The steer was on its way to the abattoir when it hit a gate with a faulty latch and made a dash for freedom.