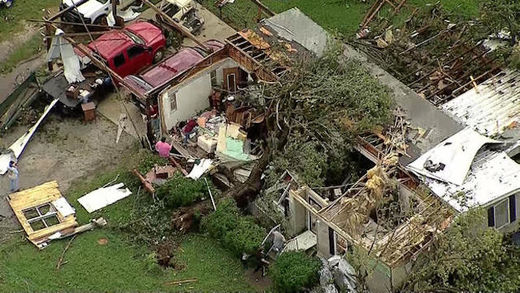 The National Weather Service confirmed Wednesday that a total of 10 tornadoes touched down Tuesday across North Texas, including three EF-1 tornadoes and seven EF-0 tornadoes.
NWS survey teams said one tornado touched down in each Mineral Wells and Runaway Bay, both rated EF-1 on the Enhanced Fujita scale.
Tornadoes rated an EF-1 can have wind speeds up to 110 mph and cause moderate damage.
Four tornadoes occurred in Wise County, including an EF-1 near Balsora and another EF-1 east of Decatur.
Elsewhere, one tornado was reported in Waxahachie in Ellis County and another tornado occurred in Jack County, according to the National Weather Service.
Considerable damage appears to have been caused by the tornadoes with roofs ripped off, cars destroyed and homes moved from foundations and flattened.