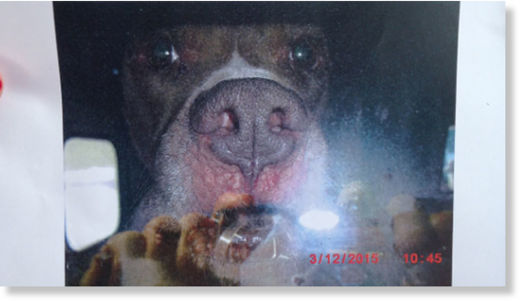 An elderly woman remains in intensive care at a Connecticut hospital after being attacked by a dog in Plainville on Thursday.
A driver for Meals on Wheels was delivering food on Long Swamp Road around 11 a.m. Thursday, when police said the driver was nipped by the dog, which police identified as a pit bull.
An 89-year-old woman, who was receiving the meal, helped the person back but then she was attacked by the dog. The worst of the damage was to her hands, where her bone is exposed.
"Severe hand bite, almost to near amputation," said Plainville Police Corporal Patrick Buden.

The woman was rushed to the hospital and remains in intensive care. Police said they have never seen a dog attack this brutal ever.

"It was until I went into the house and saw the victim and saw what the dog did to her hand, I was totally shocked. I've never seen anything like this in my life,"
said Plainville's Animal Control Officer Gabby Paciotti.