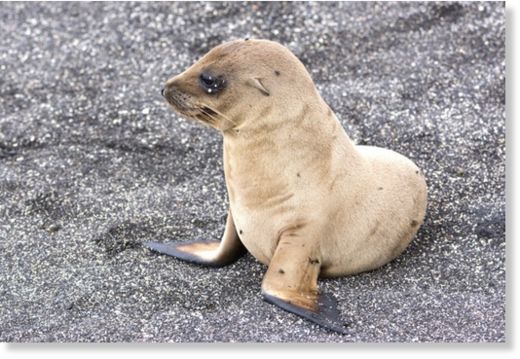 Starving sea lion pups have been washing ashore along the California coast for the past three winters and experts have very few clues as to why this is happening.
"They're extremely emaciated, basically starving to death," Shawn Johnson of the Marine Mammal Center in Sausalito, California told
National Geographic.
Since the start of the year, almost 500 pups have been admitted to the state's rehabilitation centers, with the Sausalito facility handling 171 cases so far. Last year, it took until April for the center to hit the 100-case mark.
Officials said they are particularly concerned because they've yet to hit the peak stranding season, which is traditionally a few months away.
"We're all kind of holding our breath," said Justin Viezbicke, stranding network coordinator for the National Oceanic and Atmospheric Administration (NOAA).