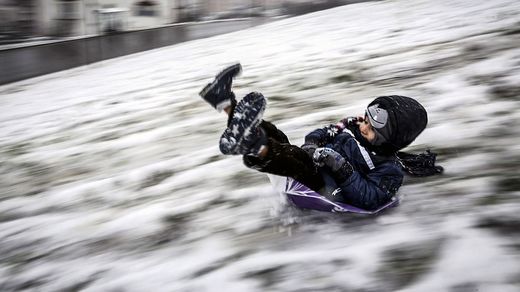 Parts of the Middle East were treated to an unusual sight on Tuesday as
snow blanketed areas from Turkey to Israel
.
Much colder-than-average air pushed into the region associated with an unusually sharp dip in the jet stream this week, bringing a storm with strong winds and in some locations, snowfall.
For an area that doesn't often see widespread snowfall, the past two winters have seen significant storms blanket the Middle East.
In
December 2013
, a storm slammed parts of Syria, Jordan and Israel, dumping record snowfall on the area.