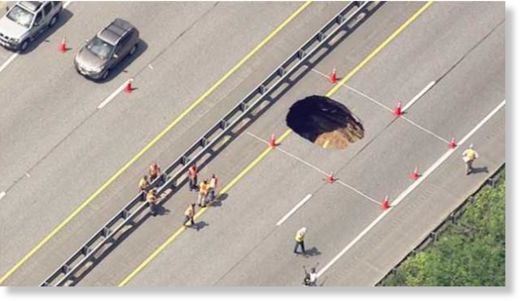 The New Hampshire Department of Transportation says part of Interstate 93 in Concord has been closed because of a large sinkhole.
The northbound side of the highway was closed Wednesday afternoon between exits 13 and 14. Traffic was being diverted from exit 13. Drivers in the area were asked to seek alternative routes.
Workers surrounded the sinkhole as traffic in the area was severely delayed.