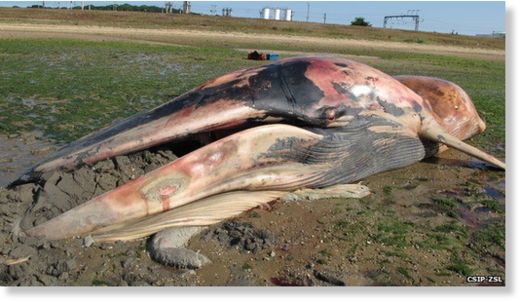 A dead whale thought to have been hit by a ship is to be left to decompose off the Essex coast, experts have said.
Two thirds of the fin whale's carcass, measuring 10m (33ft), was found on RSPB land near Harwich.
It was dragged in on the front of a cargo vessel but experts believe it may have been hit by another ship.
The decision has been taken between scientists and landowners to leave the remains in place as it is not considered a public health hazard.
The body was found last week on private land with no public access, said Rick Vonk, site manager of the RSPB Stour Estuary site.