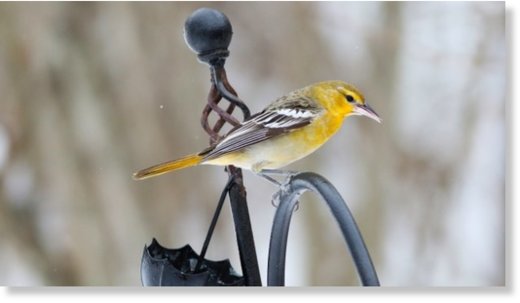 An avid birder in Cape Breton is playing host to an unusual visitor this winter. It hails from a much warmer climate — but shows no signs of wanting to leave its new home.
The Bullock's oriole arrived in Sue King-Gosse's backyard in Whitney Pier in mid-December, following a winter storm with strong westerly winds.
At first, King-Gosse thought it was a Baltimore oriole, a bird rare enough in Cape Breton.
But after she posted some photographs on social media, several fellow birders weighed in with their opinion that it is a Bullock's oriole.
The bird's normal habitat is in the western United States, and it usually winters even farther south, in Mexico and Central America.