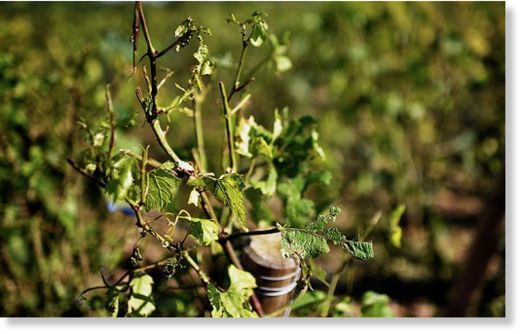 Some of Burgundy's finest vineyards have had their hopes of a bumper harvest dashed after a fierce hail storm "machine-gunned" their vines for the third summer in a row,
damaging up to 90 per cent of the plants in the worst-affected areas.
Hailstones as big as golf balls
and strong winds on Saturday lashed France's Côte de Beaune region, which is home to the Santenay, Meursault, Volnay, and Pommard appellations.
"It was like a machine-gun attack," said Anne Parent, who makes Pommard wines, adding that the devastating hail storm lasted a mere three minutes.
It will be several days before winemakers can assess the full damage, but officials said that between
50 and 90 per cent of the harvest may be lost.
Hopes had been high that this year's harvest would be a good one as a wet spring followed by a hot and sunny June had provided perfect conditions for winegrowers.