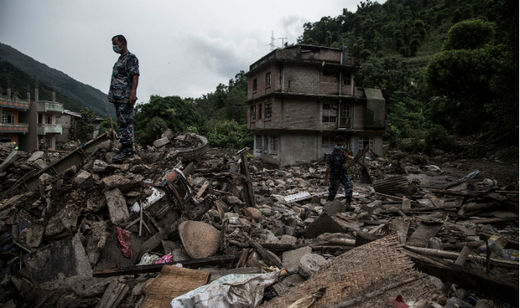 At least 34 people have been killed and hundreds of others gone missing in Nepal as heavy downpour continued for over three days across the country, triggering landslides and flood in rivers.
At least 11 people have died in Surkhet district, nine in Gorkha, Chitwan, Rukum districts, eight in Lalitpur, Udayapur, Dang and Manang districts, and six in Nawalparasi, Khotang, Sindhuli, Dhanusha, Makawnapur, Dhanusha districts, according to various media reports here.
Thousands of people have been displaced and huge chunks of arable land across the country covered by flood and debris. Hilly areas have witnessed landslips while plains are inundated.
Life in the plains has gone out of gear. Many people have started fleeing to safer places and sought immediate government help.