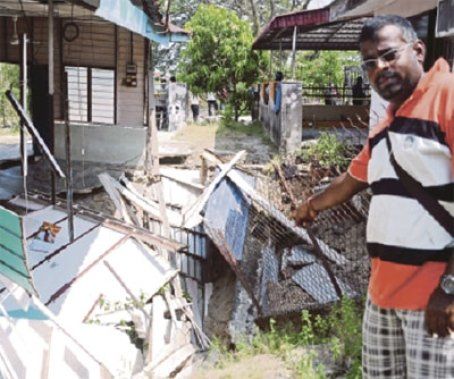 Four families cheated death when a five-metre deep sinkhole damaged three houses in Kampung Pengkalan Gate Tambahan Dua near here.
The sinkhole, which appeared at about 3.30am yesterday, swallowed part of the floor of one of the houses and damaged the walls and floors of the two other homes.
Former Ipoh City Council worker G. Sandaran, 64, said his son's house was the worst hit.
"The walls are cracked and the right side of the house has sunken into the ground," he told reporters.
Sandaran said he heard sounds of wood being broken and thought that a thief was trying to break into the house.