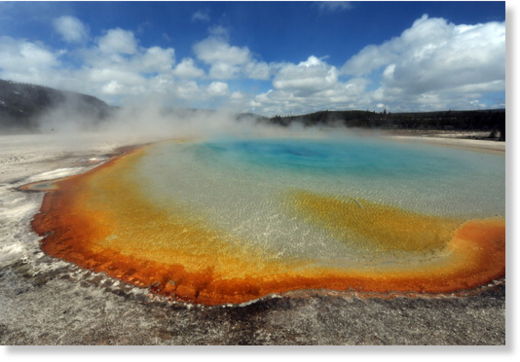 More interestingly, helium-4 emissions have increased dramatically.
During the last five months, station NRWY GPS has recorded about 3.5 inches of lift (the land is rising) and about 1 cm (0.4 in) of movement toward the southeast.
Measurements from other stations in northern Yellowstone show smaller movements forming a circular pattern of deformation of the park floor.