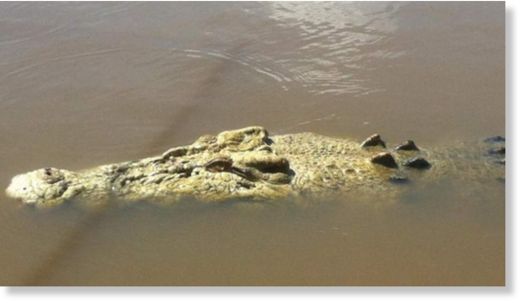 Man's body is recovered overnight and a crocodile is shot dead after fatal attack, police say
A 57-year-old fisherman was attacked and killed by a crocodile in front of his wife while they were fishing in the Northern Territory.
The man was fishing off a bank on the Adelaide River when the attack happened, Northern Territory police say.
His body was recovered overnight on Tuesday and the crocodile believed to be responsible was shot dead.