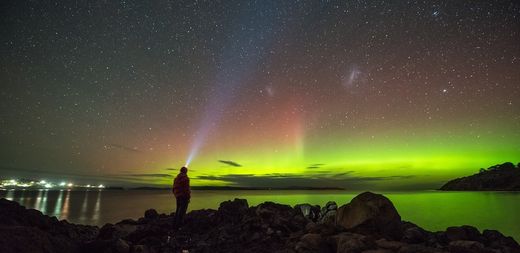 Over the past few months night sky watchers in the southern parts of Australia have been presented with lots of beautiful displays of the Aurora Australis or Southern Lights.
So what causes the impressive display of lights in the night sky?
As with any scientific question, the easy questions often don't have easy answers. First we need to know a little bit about the sun and its behaviour.
The sun is not a constant bright object in the sky. It's true that its brightness doesn't change much in the visible range (a fraction of a percent over its cycle) but it is much more variable in the ultraviolet (UV) and x-ray range.
In fact x-rays from the sun go from virtually none to frequent events, and back to none, over a cycle known as the solar cycle.
This cycle lasts on average a little more than 11 years but can be a year and a bit longer or shorter from one cycle to the next.