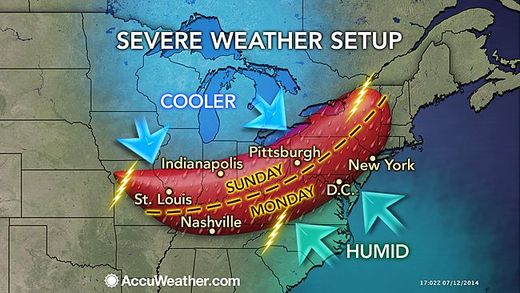 Starting on Sunday, the Northeast and mid-Atlantic will be faced with severe thunderstorms and flooding downpours on multiple days before the new week ends on a more refreshing note.
A quiet start to the weekend will give way to the adverse weather threat that will span Sunday through at least Tuesday.
That is the last thing those still cleaning up after
last Tuesday's deadly severe weather
wants to hear.
Severe weather will return to upstate New York, northern and western Pennsylvania and back through
the lower Midwest states
as soon as Sunday, mainly in the afternoon and evening, as a cold front slices into the steamy air.