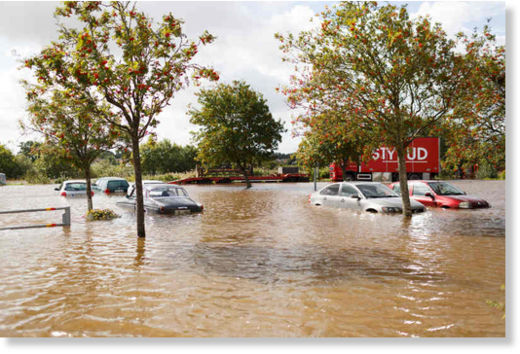 Updated:
Sections of the highway in Värmland have been closed off due to flooding, and several trains are standing still. Authorities say the situation will get worse before it gets better.
* Floods wash into third day
* Rain predicted to continue into weekend
* Emergency workers say floods at "catastrophic levels"
* Kristinehamn in Värmland flooded on Wednesday night
* Those who evacuated in Getinge may now return
Rain continued to bucket down over parts of Sweden on Wednesday night, adding the town of Kristinehamn, Värmland, to the list of towns partially under water.
"We got an alarm that a man was stuck in a car in more than metre-high water," Lars Eidwall, emergency service worker in Kristinehamn, told news agency TT. "When we arrived he had managed to climb out, but the car was filled with water."
Heavy rain during the night closed several roads in Kristinehamn, including parts of major highway E18.