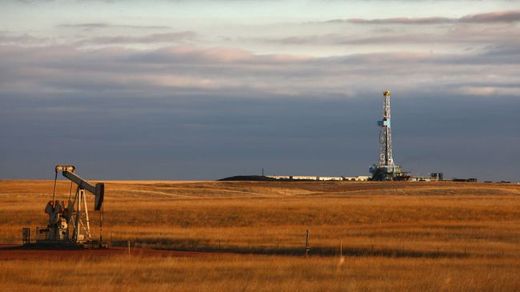 Seven small earthquakes have shaken central Oklahoma in a span of about 14 hours.
According to the US Geological Survey, earthquakes across Oklahoma, Texas and Kansas have increased in recent years.
Some scientists say the temblors could be connected to the oil and gas drilling method known as hydraulic fracturing, and especially the wells in which the industry disposes of its wastewater.
Sunday's quakes ranged from magnitude 2.6 to 2.9 and were centered in the Guthrie, Jones and Langston areas, 15 miles to 30 miles northeast of Oklahoma City, ABC News reported.
The USGS said the temblors were recorded between 7:57 p.m. Saturday and 9:51 a.m. Sunday. No injuries or damage were reported.