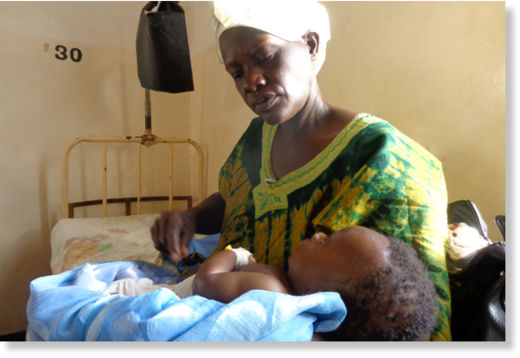 The family of a two-month-old baby boy, who was injured by a chimpanzee in Hoima District last week, is demanding compensation from government.
The victim's father, Mr Nyansio Byaruhanga,
said his son sustained multiple injuries on his head and private parts
. "Chimpanzees and other wild animals are supposed to be in parks and game reserves.
But it strayed into our garden and injured my son.
Government should compensate us," Mr Byaruhanga said. He expressed worry whether his son will be able to father children given the injury the baby sustained in the private parts.
The Uganda Wildlife Authority's (UWA) spokesperson, Mr Jossy Muhangi, described the incident as unfortunate, but said the authority would not compensate the family. "There is no provision in the law for us to compensate in such a case," Mr Muhanji said, adding that UWA does not compensate victims in communities neighbouring parks and game reserves.