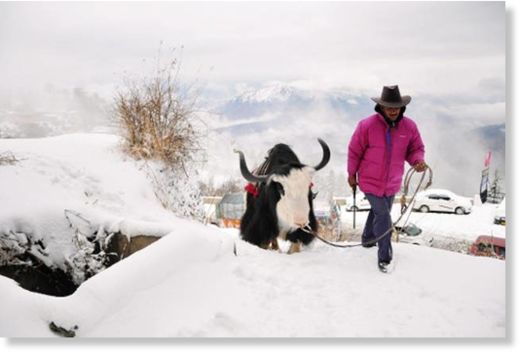 In some of the heaviest spells of snowfall Uttarakhand has seen in recent times, 30 people, according to the State Disaster Mitigation and Management Centre, have died in the hills in the last two days.
Himachal Pradesh also recorded heavy snowfall. The icy winds coming from these hill region swept Uttar Pradesh as well, leading to drop in temperatures. Lucknow was coldest in UP with minimum temperature 6.6 degrees Celsius.
People woke up to foggy morning in Lucknow. However, strong winds cleared sky by 9 am. These winds also kept mercury low during the day. The maximum temperature despite bright sunshine was 21.5 degrees Celsius, three degrees below normal. On Thursday, maximum and minimum temperature is expected to be around 21 and 7 degrees Celsius respectively. In the coming days, the Met officials said that the night temperatures would drop below five degrees Celsius.