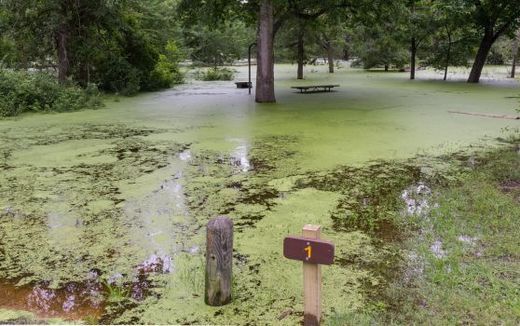 More than a dozen Texas state parks, including some of the most visited sites in the 95-unit system, are closed to the public as a result of damage caused by a month of heavy rains capped by torrential downpours over the Memorial Day weekend.
Portions of a dozen or so other state parks are closed to visitors, with most of the closures tied to flooding from rivers and reservoirs swelled with runoff from rains that have soaked much of the state over the past weeks.
More than half of Texas' state parks have suffered weather-related damage during the past month or so.
A handful of those parks, including Blanco State Park, which was devastated by a record-setting surge of the Blanco River, could be wholly or partially closed for weeks as damage is repaired or, in the case of several parks on the shores of swollen reservoirs, flood water continues covering campgrounds and other facilities.