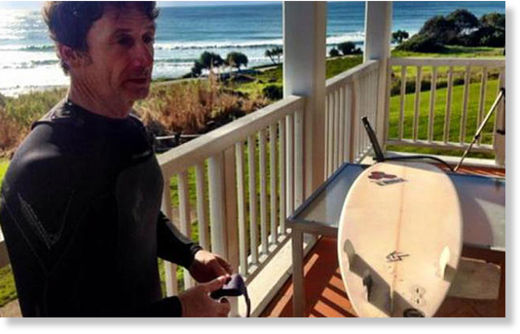 A 52-year-old man has narrowly escaped injury after his surfboard was bitten by a suspected great white shark in the second attack in Ballina Shire, Australia in 24 hours.
Beaches will remain closed until Saturday after the attack,
which took place around 9am on Friday in Lennox Head, just 12 miles from where local surfer Mathew Lee was critically mauled on Thursday.
While there has been no official confirmation, some believe the shark to be the same which mauled Mr Lee, who was recovering from emergency surgery today in a Gold Coast hospital.
Northern NSW lifeguard coordinator Scott McCartney, who is responsible for around 279 miles (450km) of the Australian coastline stretching south from the northern NSW border, said there was a possibility the same shark was responsible for both attacks.
"But there could also be more out there," he told the
Telegraph