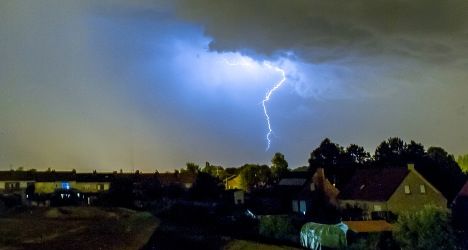 Residents in the Hérault department on the Mediterranean coast were under a red alert on Monday because of storms heavy rain just two weeks after four people were killed by raging flood waters in the area.
Downpours since midday on Monday left local authorities concerned enough about the risk of flash flooding that they put out the red alert, which warns people they are facing an exceptional danger.
They are concerned the river Lez, the main waterway in the Hérault department will burst its banks.
According to reports 95mm of rain fell between midday and 4pm in parts of Hérault on Monday.
The rains have forced officials to shut down trams in Montpellier and certain sections of roads and motorways are blocked due to flooding.